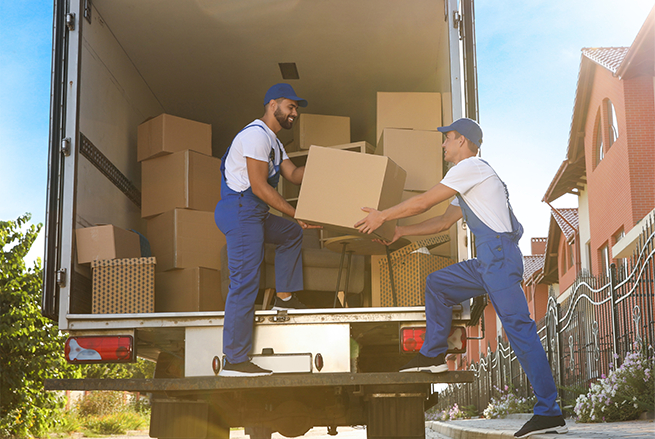 Your Ultimate Guide to Residential Moving Companies
Are you planning a residential move? Whether you're moving across town or across the country, the process can be both exciting and daunting. One key to a successful move is finding the right residential moving company to help you through the transition. In this comprehensive guide, we'll explore everything you need to know about residential moves, including the costs, the best days to hire movers, and recommendations for long-distance moves.
What is a Residential Move?
A residential move, often referred to as a household move, is the process of relocating from one home to another. It can involve moving within the same city, to a different city, or even to a different state. Residential moves are common for individuals and families who are looking for a change of scenery, a new job, or a bigger living space.
When planning a residential move, you have several options:
1. DIY Move:
You handle all the packing, loading, driving, and unloading yourself.
Cost-effective but time-consuming and physically demanding.
2. Hire a Residential Moving Company:
Professional movers pack, load, transport, and unload your belongings.
Less physically demanding, but it comes at a cost.
How Much Does a Residential Move Cost?
The cost of a residential move varies based on several factors, including:
Distance: Local moves are generally less expensive than long-distance moves.
Amount of Stuff: The more items you need to move, the higher the cost.
Time of Year: Peak moving season (late spring and summer) can be more expensive.
Services: Additional services like packing, storage, or special item handling can add to the cost.
On average, a local move can cost between $300 to $1,500, while a long-distance move can range from $2,000 to $5,000 or more. To get an accurate estimate, it's recommended to obtain quotes from multiple residential moving companies.
What Is the Cheapest Day to Hire Movers?
If you're looking to save some money on your residential move, consider scheduling it on a less busy day. The cheapest days to hire movers are typically:
Weekdays: Monday to Thursday are usually less expensive than weekends.
Off-Peak Season: Moving during the off-peak season, which is usually during the fall and winter months, can also lead to cost savings.
It's important to note that while you may save money by choosing an off-peak day, the availability of moving companies may be more limited, so it's a trade-off between cost and convenience.
The Best Moving Company for Long-Distance Moves
When it comes to long-distance moves, you need a residential moving company that specializes in navigating the challenges of moving across state lines. Here are a few reputable options:
1. United Van Lines
A well-established company with a network of agents across the country.
Offers a range of services, including packing and storage.
2. Mayflower Transit
Known for its commitment to quality and customer satisfaction.
Provides both local and long-distance moving services.
3. Allied Van Lines
Offers a comprehensive range of moving services, including international moves.
Known for its professionalism and attention to detail.
4. Atlas Van Lines
Known for its technology-driven approach to moving and exceptional customer service.
Provides various types of moving services to suit your needs.
Before choosing a long-distance moving company, be sure to obtain multiple quotes, check reviews, and verify their credentials. The right choice will make your long-distance move as smooth as possible.
In conclusion, residential moves are a significant undertaking, and finding the right moving company is essential for a stress-free experience. By understanding the costs, the best days to hire movers, and exploring reputable options for long-distance moves, you'll be well-prepared for your next residential move.
For more tips and information on making your move as smooth as possible, visit home motivated. They offer valuable insights and resources to help you get organized and ready for your upcoming residential move.
Remember, each move is unique, so take the time to plan, prepare, and choose a residential moving company that suits your specific needs. Your new home and the adventures that await you are just around the corner. Happy moving!