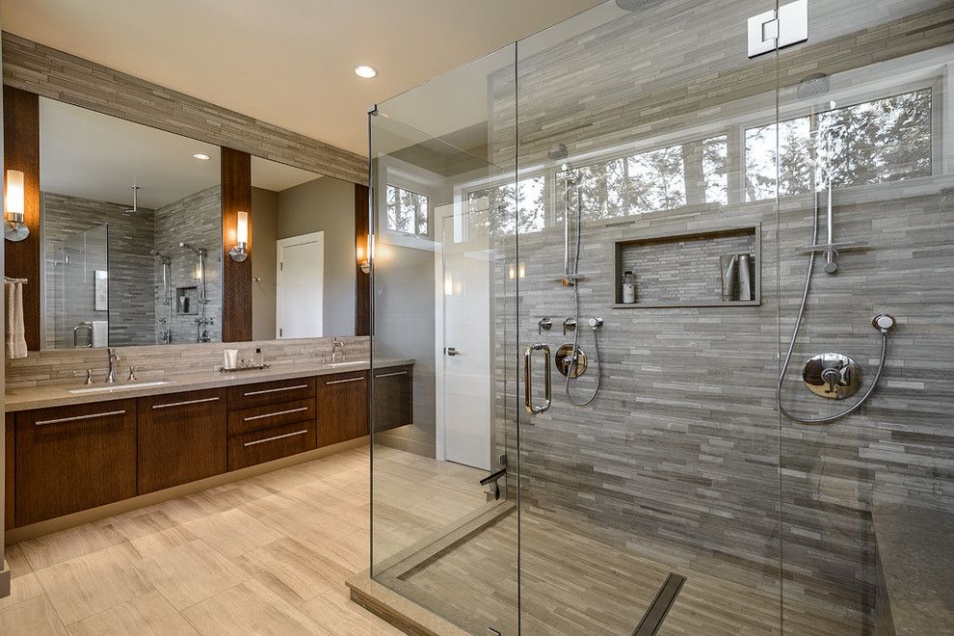 Winning Strategies: Sell Your Home Faster with the Right Bathroom Upgrades
Are you looking to sell your home in the near future? It's no secret that first impressions matter, and bathroom upgrades are one of the most surefire ways to impact potential buyers positively. 
A well-designed, eye-catching bathroom can be the difference between your house lingering on the market for months or selling more quickly than you expect. This blog post will outline some tried-and-true winning strategies for maximum return on investment with targeted bathroom renovations. Read on as we discuss which updates will get you closer to your goal of getting top dollar for your property.
Update Plumbing Fixtures
Investing in new plumbing fixtures is a great way to elevate your bathroom's look and feel instantly. Choose modern, sleek designs that will speak to buyers and encourage them to take notice of the improvements you've made. 
Make sure all your fixtures are up-to-date, from faucets and showerheads to toilets and vanity tops. If you opt for higher-end fixtures, don't forget to include receipts in the sale – they can provide proof of quality for buyers willing to pay more.
Replace Tiling and Flooring
If your bathroom is stuck in a bygone era, replacing the tiling and flooring might be time. Using vinyl flooring planks is an easy way to make a significant impact without spending a fortune. 
They are durable, easy to install, and can mimic the look of wood or stone. Invest in white subway tiles for the walls – they will instantly brighten up any space and provide a timeless finish.
Refresh Cabinetry
When updating your cabinetry, you don't have to go out and replace everything. There are many ways to give your cabinets a facelift that doesn't involve a complete overhaul. 
Start by painting them in a neutral hue, then add new hardware for an extra touch of luxury. If you decide to go with brand-new cabinets, aim for styles that will blend seamlessly into the rest of the bathroom. Quality craftsmanship is critical here – you want to ensure your cabinets will last for years.
Upgrade Lighting
Good lighting can make a bathroom shine, so don't forget this important piece of the puzzle. 
Choose fixtures that not only look stylish but also provide adequate illumination. LED lights are energy-efficient and long-lasting, so they are an excellent choice for the bathroom. You can also install dimmers to create a more ambient atmosphere – this is especially beneficial during evening viewings.
Re-grout and Seal
Once you've completed all the above upgrades, ensure you don't neglect the small but important details such as re-grouting and sealing. 
This will help prevent water damage and give the bathroom a professional look. If you don't feel comfortable doing this yourself, hire a professional who can do it quickly and efficiently.
Add Mirrors and Accessories
Finally, don't forget to add a few finishing touches to your newly renovated bathroom. Mirrors can create the illusion of more space, while accessories like towels and flowers bring life to the room. 
Invest in quality items that will stand the test of time – they will help give buyers the feeling that they are getting their money's worth. If you're in need of custom-made mirrors for your new and improved bathroom, Gatsby Glass in Johnson City has got you covered. With a wide range of styles and sizes, they can help make your dream bathroom come true.
Final Thoughts
When putting your home on the market, a well-designed bathroom can give you an edge over the competition. Follow these winning strategies, and you'll be sure to achieve maximum return on investment with your bathroom upgrades. 
With so many options available, you can easily find a way to update your bathroom without breaking the bank. So what are you waiting for? Start planning today and see how easy it can be to make a positive impression on buyers.
For more inspiration on home decor and bathroom design, check out home motivated.