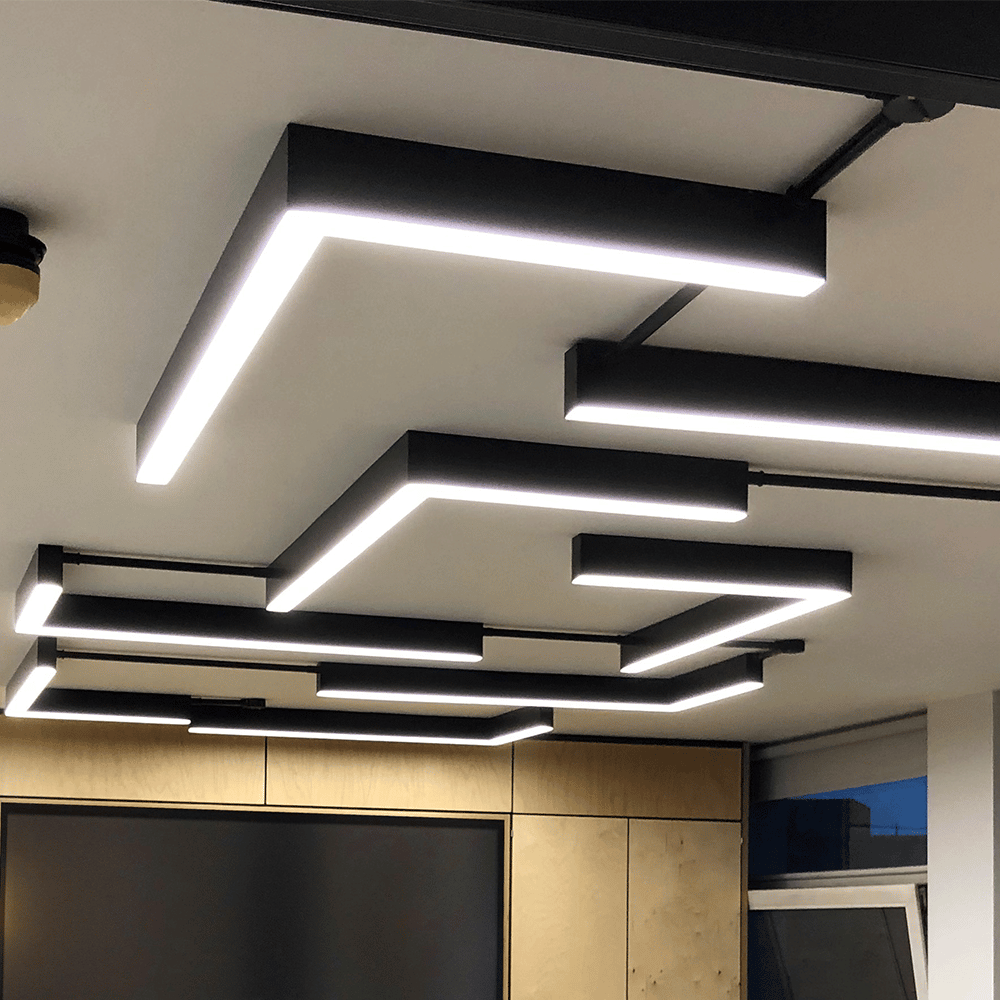 What to Look For in a Linear LED Light Fixture
If you're looking for a linear LED light fixture, you have many options. However, there are several factors that should weigh into your decision.
Linear lighting can be either surface mounted or recessed. Recessed fixtures blend into ceiling and wall surfaces to become a part of the fabric of a room.
Versatility
Linear LED lighting offers a great deal of flexibility. These lights can be suspended, surface mounted or recessed into a ceiling – all offering different levels of performance and aesthetics. They can also be customized with corners, squares or long linear runs, and direct/indirect light options. Some models can also be customized with tunable white or RGBW colour changing options.
Suspended linear light fixtures are ideal for commercial and industrial applications where space is limited but a brighter environment is required. They are easy to install and use, with simple controls, such as a standard dimmer switch, for more control over brightness. This makes them perfect for offices, warehouses, retail spaces and schools.
LED linear lighting can be shaped into curved profiles to create eye-catching designs in open-plan spaces. They are also often used to illuminate the ceiling of service stations, where their rounded design is both eye-catching and helps to divide spaces for different functions.
Some models are recessed into the ceiling void, meaning they can be installed where there is very little clearance available. This is ideal for areas where more ostentatious ceiling lighting would not fit, such as closets or children's bedrooms. They can also be incorporated into elevators, where they are discreetly hidden and used as the primary source of light when passengers enter and exit.
Durability
Lighting long spaces such as warehouses or retail situations wasn't easy prior to the invention of linear LED lighting. It was a cumbersome process using fluorescent tubes that stopped every so often to create a light gap in the line of illumination. Linear LED lighting eliminates this problem with a continuous uninterrupted line of light that is easier to maintain and provides better color rendering than traditional fixtures.
One of the biggest reasons to choose a linear LED light fixture is that they are more durable than other types of lights. They require less maintenance and can withstand harsh environments. They also come in different styles and finishes to match your environment or interior design needs. You can get surface mount linear lights that are tight to the ceiling, pendant-style linear LED lighting that hangs from cables or chains and recessed linear light fixtures that fit into an existing opening in the wall or ceiling.
Linear LED light fixtures are made to be more durable than other types of lights as they are designed to last longer and be more resistant to damage. They can withstand harsh environments and come with features like pulse width modulation, electronic thermal management and redundancy circuit design that allows the fixture to function even if half of its LEDs fail in harsh conditions. These features are meant to make the fixture outshine and outlast its competitors and ensure that you can continue to use it for many years to come in your warehouse or commercial setting.
Energy Efficiency
Linear LED light fixtures use less energy than traditional fluorescent lighting, resulting in significant savings on electricity bills. They also last much longer, so they need to be replaced less often. This helps reduce both installation and replacement costs, and it also saves on the environmental impact of disposing of old bulbs.
Another great advantage of linear LED lighting is that it comes in a variety of colors. This allows you to create a specific look and feel in any space, from residential to commercial. You can choose from warm yellows to cool blue-whites to create a specific mood in any setting.
LED light fixtures are available in various mounting options, including surface mount and pendant-style models. Surface mount linear LED fixtures are installed tight to the ceiling and are perfect for situations where a pendant fixture would not be suitable due to ceiling height. Pendant-style LED linear fixtures can be hung from suspension wires and are ideal for creating stunning accent lighting over reception desks, stairways or atriums.
For industrial settings, Eaton's Crouse-Hinds series PLLE linear LED light fixtures are designed with extreme durability and reliability. These light fixtures are engineered with a solid aluminum housing and an impact-resistant polycarbonate cover, making them the perfect choice for harsh and heavy industrial environments. They are also energy-efficient, with a payback period of under four years. Plus, they can qualify for rebates from local utilities to further lower their cost.
Aesthetics
Using modern LED technology, linear light fixtures are able to achieve clean and sleek aesthetics. There are a wide variety of styles available including surface mount, recessed and suspended. Some are even modular and can be linked together to create large scale lighting designs. This style of lighting is perfect for offices and public spaces where regulations and standards are in place to help reduce glare and eye strain.
Surface mounted linear LED lights are an excellent choice for ceilings, allowing them to be installed close to the structural ceiling or in areas where it is impossible to install a recessed light fixture. They are also slim in design, providing cleaner lines than chandeliers and pendants. There are options with multiple brightness levels, dimmer controls and correlating color temperature (CCT) to match your space. The neutral white (5000K) option is ideal for workspaces as it is the closest to daylight and helps with concentration.
Suspended linear LED lighting is often used in commercial and industrial applications. They can be suspended in a ceiling grid or over a doorway to provide lighting for an open space. They are also great for highlighting specific architectural features in a room or creating a feature wall. They are available in different lengths to suit your needs, from 4ft to 8ft and come in a variety of options, including decorative and louvered architectural fixtures.