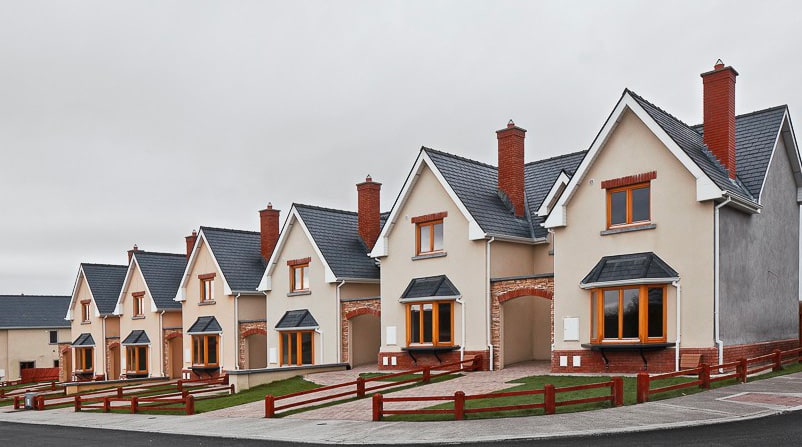 Unlocking the Secrets of the Irish Companies House: Your Guide to Business in Ireland
When it comes to establishing and maintaining a business in Ireland, the Irish Companies House plays a pivotal role. This authoritative body manages and regulates the corporate landscape in Ireland, ensuring transparency, compliance, and accessibility for businesses and stakeholders. In this comprehensive guide, we will explore the Irish Companies House and answer essential questions about doing business in Ireland.
1. Is there an equivalent of Companies House in Ireland?
Yes, there is indeed an equivalent of Companies House in Ireland. It is known as the "Companies Registration Office" or CRO. The CRO is the central repository for company-related information in Ireland. Much like the Companies House in the UK, the CRO is responsible for overseeing the registration and regulation of companies and ensuring that they adhere to the legal framework governing businesses in the country.
2. How do I find registered companies in Ireland?
If you're looking to find information about registered companies in Ireland, the CRO website is your go-to resource. The CRO maintains an easily accessible online database that allows you to search for and access information about companies registered in Ireland. You can perform searches based on various criteria, including the company's name, registration number, and even its directors.
To find registered companies in Ireland, simply visit the CRO's website and use their search function. This tool provides a wealth of information, including details about a company's directors, shareholders, registered office address, and more.
3. What is the biggest Irish company?
Determining the biggest Irish company can be subjective, as it depends on the criteria used for measurement, such as revenue, market capitalization, or number of employees. Historically, some of the largest and most well-known Irish companies include:
CRH plc: A global leader in building materials, CRH is one of the largest public companies in Ireland, with a significant international presence.
Ryanair Holdings: The low-cost airline Ryanair has been a prominent player in the Irish business landscape, offering affordable travel options across Europe.
DCC plc: DCC is a diversified international conglomerate with operations spanning multiple sectors, including healthcare, technology, and energy.
Paddy Power Betfair: This renowned betting and gaming company has a substantial presence in Ireland and the UK.
It's important to note that the status of the "biggest" company can change over time due to various factors, including economic conditions and market dynamics.
4. How do I choose a company name in Ireland?
Selecting an appropriate company name in Ireland involves a few key steps. Here's a simplified guide:
Check Name Availability: First and foremost, ensure that the name you want is available for registration. You can use the CRO's website to check name availability and see if any other company has already registered a similar name.
Legal Requirements: Your chosen name must comply with certain legal requirements. It should not be misleading, offensive, or too similar to an existing company's name.
Reserved Words: Some words are restricted or reserved and may require special permission for use in a company name. The CRO provides a list of such words on their website.
Trademark Considerations: Check if your chosen name infringes on any existing trademarks. Consult with a trademark attorney if needed.
Once you have a suitable name, you can proceed with the company registration process.
5. Can a foreigner set up a company in Ireland?
Yes, foreigners can indeed set up a company in Ireland. Ireland has a welcoming business environment that encourages foreign investment and entrepreneurship. Setting up a company in Ireland involves certain legal requirements, such as appointing a director who is resident in the European Economic Area (EEA) or having a bond in place if a non-EEA resident is appointed as a director. However, these requirements are generally manageable and shouldn't discourage foreign entrepreneurs from establishing businesses in Ireland.
6. What is the most common type of company in Ireland?
The most common type of company in Ireland is a "Private Company Limited by Shares." This structure is favored by many entrepreneurs and small to medium-sized businesses due to its simplicity and flexibility. A Private Company Limited by Shares can have one or more shareholders and offers limited liability protection to its members. It is also the most common vehicle for foreign investment and startups in Ireland.
7. Is it better to set up a company in Ireland or the UK?
Choosing between setting up a company in Ireland or the UK depends on various factors, including your business goals, target market, and industry. Both countries offer unique advantages:
Ireland:
Low Corporate Tax: Ireland has a competitive corporate tax rate, which makes it attractive for businesses seeking tax advantages.
Access to EU Market: If your business aims to access the European Union market, Ireland's EU membership can be a significant advantage.
Startup Ecosystem: Ireland has a thriving startup ecosystem with supportive government initiatives and access to venture capital.
UK:
Larger Market: The UK offers access to a larger domestic market, which can be advantageous for certain businesses.
Global Financial Hub: London is a global financial hub with a well-established financial services sector.
Language: If you are an English-speaking business, the UK's primary language is a natural advantage.
Ultimately, the choice between Ireland and the UK depends on your specific business needs and objectives. Consulting with a legal or business advisor can help you make an informed decision.
8. Why do companies choose Ireland?
Companies choose Ireland for a variety of reasons, including:
Tax Benefits: Ireland's low corporate tax rate and various tax incentives make it an attractive destination for businesses looking to optimize their tax obligations.
Access to the EU: Ireland's membership in the European Union provides companies with access to the vast EU market, facilitating trade and expansion opportunities.
Skilled Workforce: Ireland boasts a highly educated and skilled workforce, particularly in sectors like technology, pharmaceuticals, and finance.
English Speaking: English is the primary language in Ireland, making it easier for businesses with international operations.
Innovation and Research: Ireland has a strong focus on innovation and research, with many companies benefiting from partnerships with universities and research institutions.
Quality of Life: Ireland offers a high quality of life, which can attract talent and improve employee satisfaction.
In conclusion, the Irish Companies House, represented by the Companies Registration Office (CRO), plays a vital role in the Irish business landscape. It provides the necessary infrastructure and resources for entrepreneurs and businesses to thrive in a competitive and dynamic environment. Whether you're a foreigner looking to start a company in Ireland or an existing business seeking information, the CRO is your gateway to success in the Emerald Isle.
For more valuable insights into entrepreneurship, business, and industry trends, visit Home Motivated.