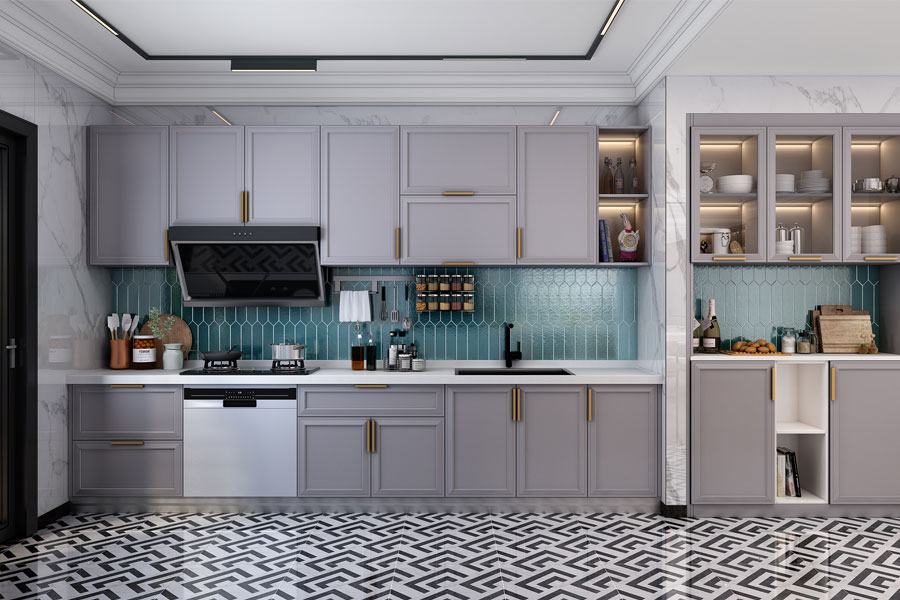 Types of Finishes for European Kitchen Cabinets
European kitchen cabinets are a popular option for many homeowners who want to get a more contemporary look in their homes. They come in a variety of colors and styles, so you can find the perfect one for your home.
They are also a great choice for small kitchens, as they offer more space. They often have frameless doors and hidden hinges, which adds to their appeal.
Laminates
Laminates are a common material found in European kitchen cabinets. They are thin and were once considered relatively frail, but thanks to new manufacturing procedures they are now stronger and more durable.
Unlike traditional styles which often feature natural solid hardwoods, the materials used in modern European-style cabinets are synthetic. These include medium-density fiberboard (MDF), plywood, or manufactured wood for the cabinet frame and box as well as finishes that use man-made materials like laminates, high gloss paints, plastics, glass and polyurethane.
The surface of the cabinets is also typically highly polished. This is achieved through the use of high gloss paints, laminates, vinyl & glass or plastics.
European cabinets are characterized by smooth surfaces and minimal ornamentation. They are typically available in white, grey, black, and taupe colors.
Veneers
European kitchen cabinets aim to bring in a natural element to the space and one way to achieve this is by using veneers. This type of finish is made by cutting a thin sheet of real wood that adheres to an underlying substrate.
Veneers are more cost-effective than laminates and are available in a wide variety of wood species, colors, and wood stains. They also have a higher density than standard wood species, which helps to reduce the amount of waste and preserve forests.
Another option for European kitchen cabinets is melamine, which is made from a raw particleboard substrate covered with resin-infused paper. The result is a solid, smooth surface that is very durable and aesthetically pleasing.
European kitchen cabinets can also be finished with lacquer, which adds a glossy appearance to the cabinetry. This type of finish is a classic finishing technique that gives European kitchen cabinets an extremely shiny and mirror-like appearance.
Duco Finish
Duco finish is a type of paint finishing technique that gives a smooth, glossy appearance to kitchen cabinetry. It is suited for the sleek aesthetic of European kitchen styles because it conceals the natural graining of wooden substrates with a coating of opaque paint.
It is available in various levels of sheen, ranging from flat to satin to semi-gloss to high gloss. Its application process involves spraying the paint onto the material using a compressor.
It is a durable and quick-drying finish that was invented by DuPont in 1921. It helped make the 1920s revolution in consumer goods mass production possible, and it has become the standard finish on automobiles and hardware, appliances and toys.
Acrylic Finish
Acrylic is a durable and resilient material that can be used to create a high gloss finish on European kitchen cabinets. It is available in a variety of colors that are compatible with a wide range of home decor styles.
It is also water-resistant, scratch-proof, and UV-resistant, making it a perfect choice for any kitchen. Moreover, it offers a smooth and mirror-like finish that provides an elegant and refined appearance.
In fact, it is one of the most popular choices among modern and European-style kitchens.
The non-toxic synthetic material comes in a range of colors and a high-gloss finish that gives an extremely smooth texture. It is also shatter-resistant and does not chip or crack easily.
The main advantage of using an acrylic finish is that it offers a high-gloss look that is easy to clean and maintain. It is also available in a wide range of colors that can be matched with other design elements to make your kitchen look more appealing.