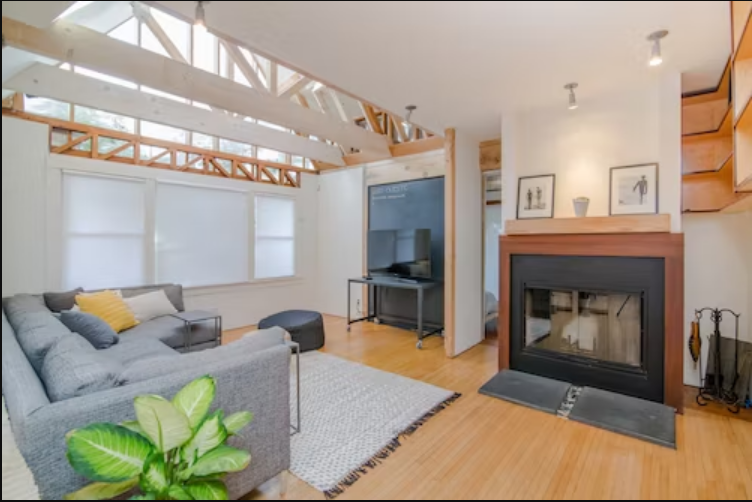 Tips for getting the best price for your home, fast
Selling your home can be as daunting as it is exciting. The prospect of a new beginning is always thrilling, but the process to get there? 
Not so much. If you're looking to sell your home quickly and for the best possible price, it's crucial to approach the sale thoughtfully and strategically. 
Here are some tips to help you achieve just that.
Understand the Market Before You Leap
Knowledge is power, especially when it comes to real estate. Before setting a price for your home or listing it, take the time to understand your local housing market. Is it a buyer's market or a seller's market? This information will significantly influence how you price your home and market it.
In a buyer's market, you'll find more homes for sale than buyers to purchase them. Here, to stand out, you may need to price your home more competitively or be prepared to make concessions. 
Conversely, in a seller's market, where there are more buyers than available homes, you might price your home slightly higher and still expect a quick sale.
First Impressions Are Lasting Impressions
Once you understand where your home stands in the market, it's time to make it shine. The goal is to make potential buyers fall in love at first sight. Start with curb appeal – the outside of your home is the first thing a buyer will see. A freshly mowed lawn, neat landscaping, and a clean, inviting entrance can make a world of difference.
You want buyers to envision themselves in the space, which is hard to do if they're looking at your family photos and personal items. A minimalist approach allows the space to feel larger and more open.
Getting in touch with a listing service like https://www.lauriereader.com/about/why-list-with-us/ is an excellent idea to highlight your home's strengths and soften its flaws. It's an investment that often pays for itself in terms of higher sale prices and faster closing times.
Remember, minor upgrades can lead to big returns. Fixing leaky faucets, ensuring all lights work, and applying a fresh coat of paint in neutral colors can make your home appear well-maintained and move-in ready.
Price It Right and Make It Bright
Pricing your home correctly from the get-go is crucial. A home that's priced too high can languish on the market, while one priced too low may sell quickly but won't give you the return you're hoping for. 
Your real estate agent can help you find that sweet spot where the price is attractive to buyers and gives you the profit you deserve.
One factor that's often overlooked but can substantially impact how a home is perceived is lighting. Good lighting can make a space feel warm, inviting, and spacious. Make sure your home is well-lit by opening curtains and blinds, updating light fixtures, and using high-wattage bulbs in lamps and fixtures. This is especially important for showings and open houses.
It's also worth considering the timing of your sale. Selling during the peak real estate season in your area can result in a quicker sale and a better price. Families often move in the summer to avoid disrupting the school year, which makes spring and early summer high seasons for real estate.
Leverage the Power of Marketing
In our digital age, a strong online presence is essential. Most buyers begin their home search online, so make sure your listing has high-quality photos and a thorough description of the property. Professional photography can make a significant difference – it's often the deciding factor in whether potential buyers decide to visit in person.
Go beyond the standard real estate listings and leverage social media to reach a broader audience. Share your listing on your personal networks and consider targeted ads to reach potential buyers in your area.
Don't underestimate the power of traditional marketing, either. An attractive "For Sale" sign can catch the eye of passersby, and open houses can draw in prospective buyers who might not schedule a private showing.
Working with a skilled real estate agent can provide access to a variety of marketing tools and platforms. They can list your home on the Multiple Listing Service (MLS), which is a database of homes for sale that's used by real estate agents and buyers alike.
Negotiation is an Art
Once offers start rolling in, it's essential to remain flexible and open to negotiation. Understand that the first offer may not always be the best, but also know when a good deal is on the table.
When reviewing offers, look beyond just the price. Consider the buyer's terms as well. A lower offer without contingencies might be more attractive than a higher offer tied up with complicated demands.
Be prepared to move quickly once you receive an acceptable offer. Have your next steps planned out, including your own move. The ability to close swiftly can be appealing to buyers and may even give you an edge if there are multiple offers.
Negotiation isn't just about the final price—it's about the give and take of the entire process. If you're flexible on closing dates or willing to include appliances or furniture, these can be negotiating points that help close a deal more quickly.
Conclusion
Selling your home quickly and at the best price doesn't happen by chance. It's the result of understanding the market, presenting your home at its best, pricing it strategically, marketing effectively, and negotiating wisely. 
With these tips in mind and a trusted real estate agent by your side, you'll be well on your way to a successful and speedy sale.
As you explore home fast sale, we'd like to introduce you to a valuable platform for inspiration and success in your business endeavors. Whether you're considering a venture into your home craft or another business, Home Motivated offers insightful articles, tips and guidance to keep you motivated on your entrepreneurial journey.