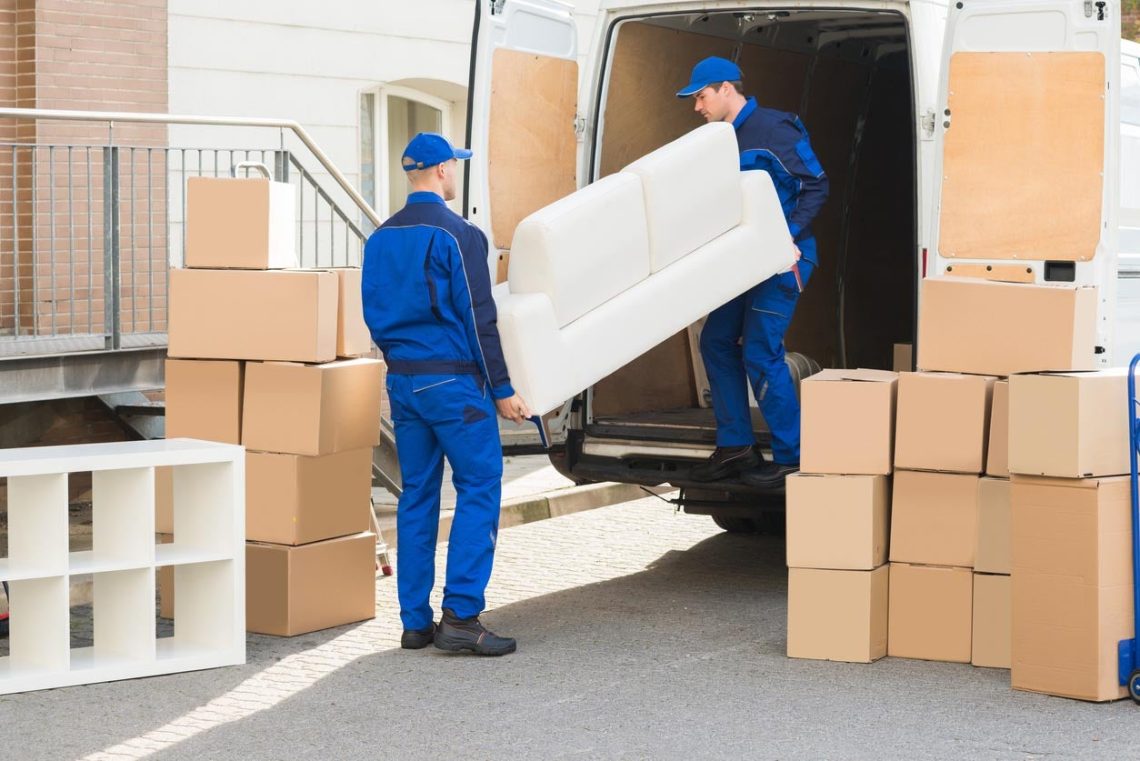 The Ultimate Guide to Choosing the Right Moving Company
Moving to a new home or office is an exciting yet challenging endeavor. Whether you're relocating locally or across the country, the key to a successful move lies in selecting the right moving company. The choice of a moving company can greatly impact your moving experience, affecting everything from the safety of your belongings to the overall cost and stress levels. In this comprehensive guide, we'll walk you through the crucial steps to choosing the right moving company, ensuring a smooth transition to your new destination.
Assessing Your Moving Needs
Before diving into the process of selecting a moving company, it's essential to assess your specific moving needs. Consider the following factors:
1. Distance:
Determine whether your move is local, long-distance, or international. Different moving companies specialize in different types of moves.
2. Size of Move:
Are you moving the contents of a small apartment or a large family home? The size of your move will influence the type of moving company you require.
3. Budget:
Establish a budget for your move. This will help you narrow down your options and choose a moving company that fits your financial constraints.
4. Timing:
Consider your moving timeline. Some moving companies offer flexible scheduling, while others may have specific availability.
5. Special Requirements:
Do you have valuable or fragile items that require special handling? Be sure to communicate any unique requirements to the moving companies you contact.
Researching Potential Moving Companies
Once you've identified your moving needs, it's time to start researching potential moving companies. Here are the steps to follow:
1. Seek Recommendations:
Ask friends, family, neighbors, or colleagues for recommendations. Personal referrals are often a reliable way to find reputable moving companies.
2. Online Reviews:
Check online review platforms like Yelp, Google Reviews, and the Better Business Bureau for feedback on moving companies. Pay attention to both positive and negative reviews to get a well-rounded picture.
3. Licensing and Credentials:
Verify that the moving companies you're considering are properly licensed and insured. This ensures that they meet industry standards for safety and reliability.
4. Visit Their Website:
Explore the websites of potential moving glossary resource companies to learn more about their services, experience, and customer testimonials. A professional and informative website can be a good indicator of a reputable company.
5. Request Quotes:
Contact several moving companies and request written estimates. Be wary of companies that provide quotes over the phone without assessing your belongings in person.
6. Check References:
Ask moving companies for references from past customers. Contact these references to inquire about their experiences and satisfaction with the company's services.
7. Ask Questions:
Prepare a list of questions to ask moving companies during your initial contact. Inquire about their experience, the types of moves they specialize in, their equipment, and their procedures for handling fragile or valuable items.
Evaluating and Comparing Quotes
Once you've gathered quotes from multiple moving companies, it's time to evaluate and compare them. Keep these considerations in mind:
1. Price:
While cost is an important factor, it should not be the sole basis for your decision. Be wary of significantly lower quotes, as they may indicate subpar service or hidden fees.
2. Services Offered:
Review the services included in each quote. Ensure that the moving company can meet your specific needs, such as packing, storage, or special item handling.
3. Insurance Coverage:
Check the level of insurance coverage offered by each company. Verify what is covered and what is not. Consider purchasing additional insurance if needed.
4. Extra Fees:
Look for any additional fees or charges that may apply. Common extra fees include charges for stairs, elevators, long carries, and bulky or fragile items.
5. Timing and Availability:
Consider the timing and availability of each moving company. Will they be able to accommodate your preferred moving date and schedule?
Making the Final Decision
After careful research and evaluation, it's time to make your final decision. Here are some additional steps to help you choose the right moving company:
1. Review the Contract:
Carefully read and review the contract provided by the moving company. Ensure that all details, including the pickup and delivery dates, services, and costs, are accurately documented.
2. Ask About Subcontractors:
If the moving company uses subcontractors, inquire about their qualifications and credentials. You should be comfortable with all parties involved in your move.
3. Understand the Claims Process:
Familiarize yourself with the moving company's claims process in case of loss or damage to your belongings. Ensure you know how to file a claim if needed.
4. Confirm the Delivery Window:
Confirm the delivery window provided by the moving company. Having a clear timeframe for the arrival of your belongings can help you plan accordingly.
5. Communicate Clearly:
Maintain open and clear communication with the moving company throughout the process. Address any concerns or questions promptly to avoid misunderstandings.
6. Prepare for Moving Day:
Make necessary preparations for moving day, including packing, labeling, and organizing your belongings. Ensure that you have all essential items readily available, such as important documents and valuables.
7. Be Present on Moving Day:
Be present on moving day to oversee the process and address any questions or concerns that may arise. Sign the bill of lading only when you're satisfied with the services provided.
Conclusion
Choosing the right moving company is a crucial step in ensuring a smooth and stress-free relocation. By assessing your specific needs, conducting thorough research, comparing quotes, and making an informed decision, you can confidently select a moving company that meets your expectations and delivers a seamless moving experience. Remember that investing time and effort into choosing the right moving company can ultimately save you time, money, and headaches during your move.