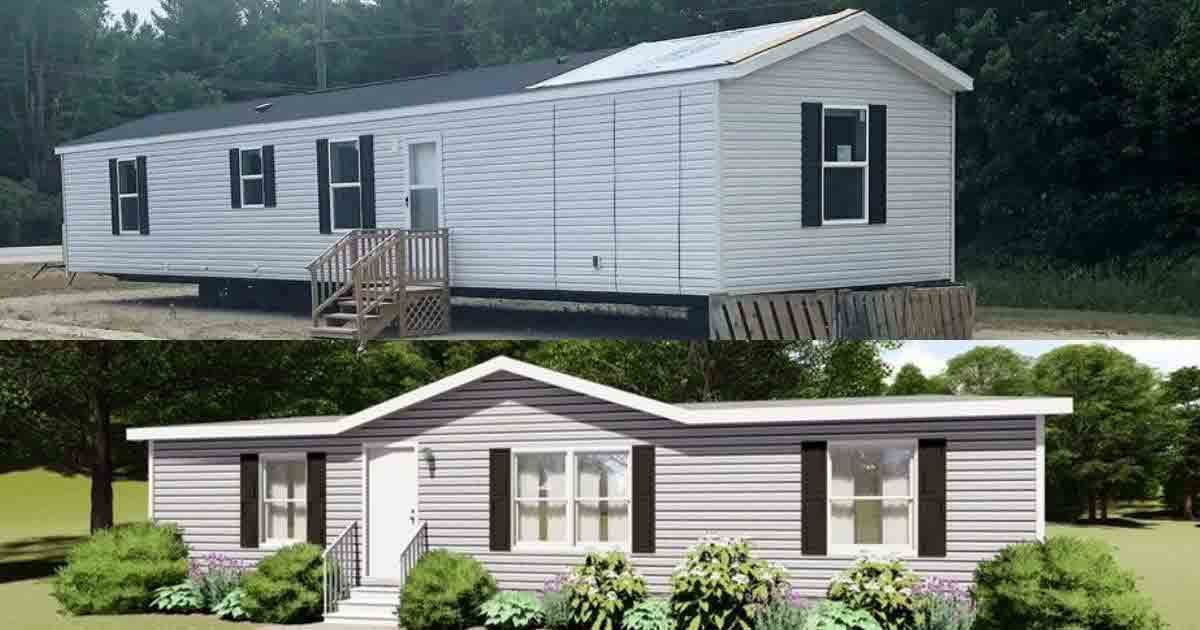 Single Wide Vs Double Wide Mobile Homes
Purchasing a mobile home can be a great investment. Whether you're looking to move to a different area, or you want to expand the space you have available, a single wide vs double wide mobile home may be just what you need. Fortunately, there are several tips that you can use to make sure that your new mobile home is perfect for you.
Cost of moving a single-wide vs double-wide mobile home
If you want to move your mobile home from one place to another, you need to know how much it will cost you. Several factors will contribute to the cost. The size of the home, its age, the distance it is being moved, and other factors all play a role.
Moving a mobile home is an expensive endeavor, especially if you have to go through professional movers. In addition to the cost of the move, you will need to purchase permits and other associated fees.
There are several moving companies to choose from, so make sure you ask for multiple quotes. Read customer reviews and compare prices. Check out online sites like "how much is it?" and get an idea of what the going rate is for your location.
One of the more obvious ways to determine the cost of moving a mobile home is the amount of labor. The more work involved, the higher the price. A full-service move includes setting up, disconnecting, and transporting your mobile home. Additional services may include cleaning up the lot, reinstalling features, and disconnecting utilities. Some moving companies charge additional fees for these extras.
While the cost of moving a mobile home varies from state to state, it's best to get an accurate quote before you sign on the dotted line. Keep in mind that some companies require a minimum fee regardless of the distance.
Adding an extra room to a single-wide mobile home
Adding an extra room to a single-wide mobile home is a great way to add value and utility to your home. It can be a do-it-yourself job, or you can hire a contractor. However, you should be aware that you will have to deal with special considerations.
First, you should check to see if your mobile home park allows exterior home additions. Some communities have strict regulations. If you plan to install an entertainment room, you will need to follow all of the local rules.
Adding an extra room to a mobile home is not cheap, but it can provide you with much-needed extra space. The cost depends on the size and materials you use. On average, adding a room can cost from $80 to $200 per square foot, depending on the location.
Most people who purchase a mobile home want a larger living area and a better bathroom. You can increase the value of your home by adding parking spaces. Adding a sunroom is another popular idea. In addition, a pitched roof will improve your property's aesthetic appeal.
When it comes to building an addition, the most important thing to remember is the purpose of the room. For example, adding an extra bedroom may be less practical than a sunroom.
Maintenance of a single-wide vs double-wide mobile home
There are some differences in the maintenance of a single-wide vs double-wide mobile home. The most obvious difference is the size. Double-wide homes are twice as wide as single-wide, which means that they can be more spacious. They are also easier to customize.
Depending on your location, your local building department may require certain improvements. This includes structural repairs to the walls and windows. In addition, there may be a need to add insulation and a new roof.
You'll want to have an experienced inspector verify that your home is installed properly. This is especially important for mobile homes. Because of the structure's unique construction, an untrained person could potentially weaken the frame.
Mobile homes are also subject to different rules and regulations. These include sitting, foundation, entry, steps, and tie-downs for wind and storm safety.
Sewage utilities are often included in the monthly rent of a mobile home. These costs are not as high as the cost of gas and power. However, some property managers charge these costs separately.
The cost of a mobile home depends on several factors. It's important to be prepared for unexpected costs. Some landlords even charge for routine maintenance, such as roof repair. Also, if you're buying a mobile home on a permanent foundation, you may have to pay property insurance and taxes.