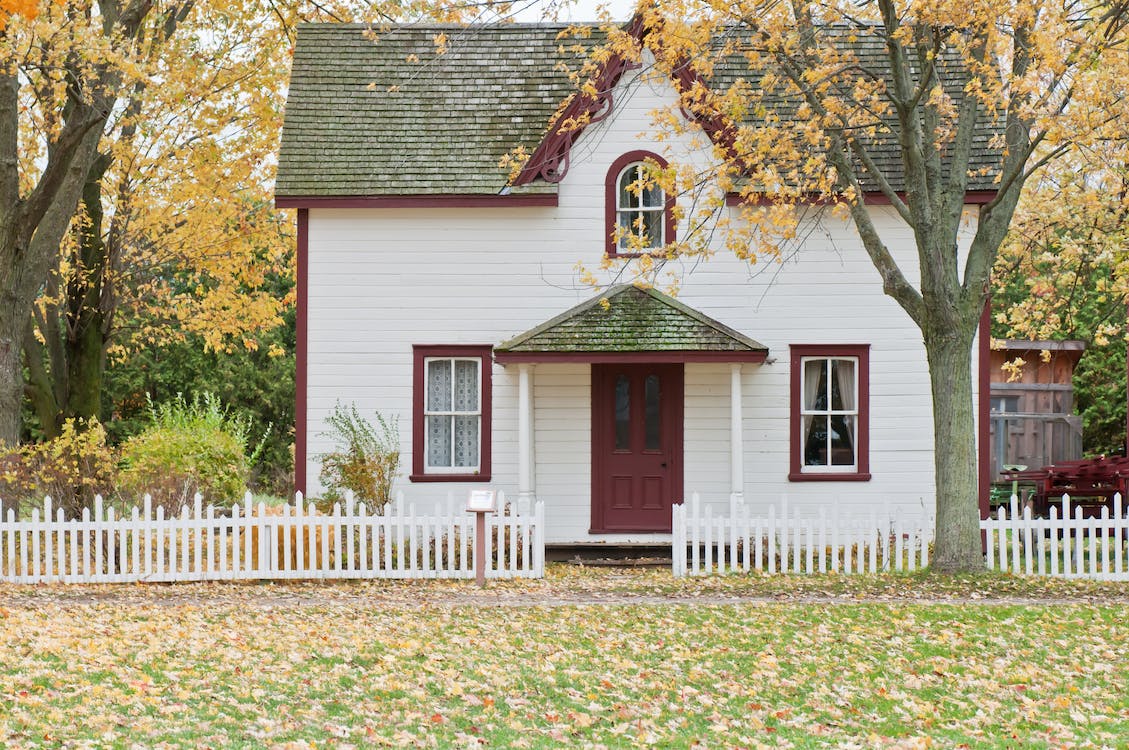 Selling Your Home? Five Renovations You Should Consider
Selling a home can be a big decision to make, but ultimately, it can bring a lot of prosperity to your life. Most homeowners have a lot of memories attached to their homes, so selling can always be a bittersweet experience.
As you bid farewell to the home you grew up in, you start shifting towards a new chapter in your life. Apart from the emotional upheaval, however, there are several other factors to consider. As a homeowner, you'll want to get the best bargain when you're making such a monumental choice. 
If you're in Florida, Tampa, you'll know that the real estate market can be a pretty cutthroat place. If you want to get the best deals, you need to make sure that your home stands out. Luckily, a few smart renovations can help you boost your home's resale value exponentially. If you're looking to learn more, keep reading below. 
Bathroom Remodel 
You'd be surprised at how effective a bathroom remodel can be in helping you boost your home's resale value. Many homeowners can often disregard the bathroom when it comes to remodeling, thinking it to be a purely utilitarian space that doesn't need many frills and bells. 
However, making the right investment in your bathroom can upgrade it exponentially and make it one of the most aesthetically pleasing and functional places in your home. 
However, undertaking a bathroom remodel all on your own can be challenging. It can be tough to know where to start, and if you don't proceed methodically, you can end up prolonging the task without ever getting the result you wanted. 
While Tampa's real estate market can be tough, making the right changes can also help you get the bargain of a lifetime. So, get in touch with a professional bathroom remodeling company in Tampa to give your home the facelift it needs. The professionals can evaluate your needs and develop a plan that won't just improve your home but can stay well within budget, too. 
Revamp your kitchen 
The kitchen is easily one of the most frequented places in your home, so a kitchen remodel is one of the easiest ways to boost your home's resale value. Your kitchen is the first place any potential buyers will assess when they walk through your door. 
If you have a dingy, stuffy, and poorly designed space, it can be incredibly challenging for you to get a good bargain. 
Smaller, damper and darker kitchens can be extremely challenging to work with. If you want the best deal for your home, you need to ensure your kitchen is as functional and beautiful as it can be. In terms of functionality, fittings can go a long way. 
Ergonomic, sleek fittings can ensure that your kitchen isn't clunky at all. Additionally, adding sufficient storage space, appliances, and long-lasting surfaces can help make the kitchen worthy of every investment. 
A professional remodeling company can help you figure out how you can revamp the area even if you don't have too much space on hand. 
Focus on the outdoors. 
When you're considering a home makeover, it's normal to end up focusing all your attention only on the indoor area. While the indoor space is the one buyers will use the most often, their first impression will come from the outdoors. 
If you have a run-down, dilapidated outdoor area, it can cause your resale value to drop sharply. 
In contrast, a sleek, manicured, and maintained outdoor space can make your home seem like an excellent investment and can immediately catch any potential buyer's eye. Luckily, renovating the outdoors can be fairly simple. 
Much of it revolves around ensuring your lawn and the surrounding areas are well-maintained. Landscaping can help you achieve a stunning outdoor area, no matter what the size is. Additionally, repainting the walls, roof, and patio can make a huge difference, too. 
Redo your flooring 
A few years down the line, the most evident signs of aging in your home can be visible on the flooring. Even if you live solo or with a smaller family, your floor can see a lot of traffic, and furniture, spills, and general usage can leave your floor looking lackluster. 
Even if you add a fresh coat of paint and other decorative features indoors, an old, worn-out floor can put a damper on all that. 
Redoing your flooring is thus vital if you want to get a good deal for your home. Luckily, this is a project that can be as simple or extravagant as you want it to be. The options available today in the market are potentially limitless. 
From wood to marble and stone, you can go with a wide range of options that suit your aesthetic and functional preferences. Going with a long-lasting option can help you boost your home's resale value by making it stand out amongst the rest. 
Redo the layout
If you're looking to go all out, there's no home renovation project as exciting as redoing your entire layout. This project can be pretty lengthy and understandably daunting, but it is the best way to give your home a complete makeover. 
Apart from aesthetic purposes, redoing your home's layout can increase functionality, too, and can be especially useful if you have a smaller space. 
Too many rooms, walls, and blockages can make any home look smaller than it is and can make future buyers reconsider, especially if they have a bigger family. Luckily, you can make any place seem roomier by changing the layout. 
Open passages, wider windows, glass doors, and lots of sunlight can make your home look much bigger than it is and can instantly attract buyers. It's understandable to want to be careful when taking on such a project, though, and getting in touch with an architect can help you get the perfect layout for your home. 
Conclusion 
Preparing to sell your home can seem like a lot, and it can be stressful trying to get the best rates in an already competitive real estate market. However, undertaking any (or all) of these renovation projects can help you make sure your home stands out. 
These projects won't just make your home look prettier but can add immense functionality, too, making it the perfect pick for any sensible buyer.