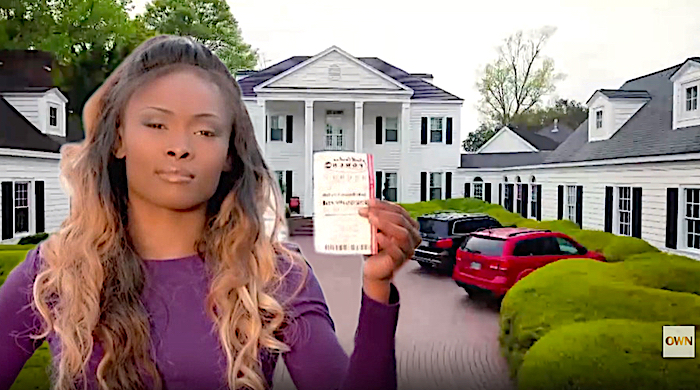 Marie Holmes – A Single Mom With a Net Worth of $80 Million
Marie Holmes was a single mom who struggled to make ends meet before she won the US Powerball jackpot. Now she has an estimated net worth of $80 million.
While her new wealth made her a celebrity, it also brought a lot of criticism. She spent her winnings on several luxury cars, a mansion, and her boyfriend Lamarr McDow.
Who is Marie Holmes?
Marie Holmes is a North Carolina mom who won $188 million in the Powerball lottery. She has a husband and four kids but had to work in retail to support her family. Her son has cerebral palsy, a neurological disorder that requires her to care for him at home.
After winning the jackpot, Holmes made it her mission to give a portion of her money back to the community. She set up a foundation and began investing in it.
She also kept her promise to tithe 10% of her winnings to her church. But her plans for the money were complicated.
Her boyfriend, Lamarr McDow, was arrested multiple times and she bailed him out several times using her winnings. Eventually, they moved in together and bought a $250,000 house.
How did she win the Powerball jackpot?
When Marie Holmes won the Powerball jackpot in 2015, it must have felt like a dream come true. A single mother of four kids, Holmes had struggled for years to provide for her family. One of her children has cerebral palsy, and she had to quit her jobs to care for him.
When she won the lottery, she decided to use some of her winnings to help her children. She also set up college funds and donated money to her church.
However, she started spending her money too quickly. She bailed her boyfriend out of jail three times, and she reportedly paid more than $600,000 on bail bondsmen.
According to a federal lawsuit filed by her ex-fiance Lamarr McDow, Holmes gave him over $1.4 million worth of cars, clothes, and property. They had been together for two years before their breakup.
How did she spend her winnings?
The first thing Marie Holmes did when she won the Powerball was donate a large amount to her church. She wanted to give back to her community so that people in her town could live better than they did before she won the lottery.
She also decided to buy her family a house and pay off their bills so that they had no financial problems. She even gave her fiancee, Lamarr McDow, $3 million in bail money to help him get out of jail when he was arrested on heroin trafficking charges.
However, that didn't stop McDow from getting caught again and he was arrested for violating the terms of his release by having drugs and a gun on him.
As a result, Holmes spent another $6 million to bail out her boyfriend, and it wasn't the last time he would be arrested for serious crimes. This is a significant percentage of her winnings.
What is her life like now?
Marie Holmes was a single mother who struggled to provide for her four children before she won the Powerball lottery. She had to take two jobs, and she also had to care for one of her children with cerebral palsy.
After winning the lottery, she started a foundation to help others. She uses her fortune to give away toys and school supplies, and she also helps local families in need.
However, some people believe that she has made a mistake. They believe that she has been taken advantage of by Lamarr McDow, her ex-fiance.
He has a history of drug trafficking and was in prison when they began dating. He is now suing her for giving him 77 acres in Ashe County for a dirt bike track, along with other assets.