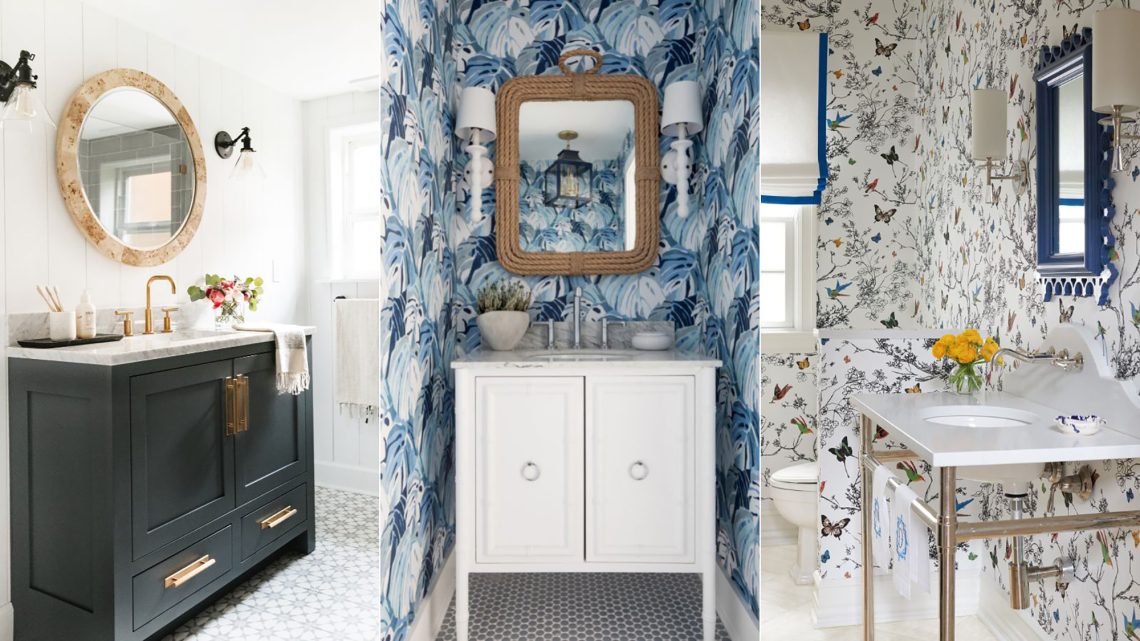 How Vanity Cabinets Can Enhance Your Bathroom
A vanity may look like just a piece of furniture, but it has a significant impact on your bathroom. It is designed to house your sink and plumbing while enhancing the room's overall design.
To refresh dated cabinets, paint them with a color that coordinates with your bathroom decor and design scheme. Choose acrylic or water-based, paints for easy cleaning and low fumes.
Organize Miscellaneous Items
It's not uncommon for items like hair products, medicine, and cleaning supplies to be stored in the same cabinet. However, this can quickly lead to an inefficient, cluttered space that makes finding what you need a challenge. To keep your bathroom cabinets organized, try grouping similar items by size or category (e.g., small trays for cotton balls and swabs). This way, it'll be easier to spot what you need without having to dig through the whole cabinet.
You can also use plastic dividers or small trays to corral your items. And don't forget to label your containers – not only is this helpful for keeping things organized, it also looks nice and tidy! Try a fun-colored marker to match your cabinet or drawers for a stylish touch. Also, try storing small items like nail tools on a decorative metal wire rack or in a pretty jar. This keeps them looking nice and helps prevent them from falling over or getting lost in the shuffle.
Boost Storage Capacity
When it comes to storage, there are many ways to increase the capacity of bathroom cabinets. These can include expanding point-of-use storage like vanity cabinets; adding new storage to areas that aren't usually thought of as a cabinet space, such as this recessed niche above the toilet; or using freestanding units to hold items that would otherwise clutter a cluttered area like this hutch-style cabinet.
Tiered corner shelves add an extra layer of organization to a bath, keeping frequently used supplies and backups within easy reach. The shallow containers keep toiletries in sight, while labels help identify what's inside.
A spinning turntable adds an element of fun to a tall cabinet while ensuring everything stays put. The repurposed item works well for jars that contain daily products like shampoo and conditioner. It's also an ideal solution for holding a first aid kit in a shared bathroom. This type of storage is easy to make at home using a DIY template.
Paint Your Cabinets
If your Toronto bathroom cabinets are wood, you can easily give them a facelift by painting them. If they're made of a material like melamine or thermofoil, they may not respond as well to paint, though you can still try. Before you begin, make sure that you have all of the tools and supplies that you'll need on hand. You'll also want to make sure that you have enough primer and paint to finish the project without running out partway through.
You should always start by cleaning the surfaces that you're planning to paint. This will remove any dirt, grease or soap scum so that the paint has a smooth surface on which to adhere. You should also use this time to sand any rough areas. Depending on the type of paint that you choose, you might need to apply a coat of primer first. Acrylic enamel paints are low-fume and clean up with water, while alkyd options require mineral spirits for cleanup but provide a durable finish that holds up well in the moist environment of a bathroom.
Add Lighting
Vanity lighting is more than a light source—it can also brighten your mood, help you do beauty routines more easily and enhance your décor. Choose a surface-mount fixture with a frosted shade like this two-light piece, pictured here in a Minnesota bathroom by Highmark Builders, to block harsh glare and ensure that your makeup and styling products work well.
If you're working with a small space, a pullout shelf in the center of a cabinet is ideal for stashing frequently used items and first aid supplies. It helps prevent cluttered shelves and keeps important supplies within reach, such as this mirrored tray in a Toronto bathroom by Rockwood Kitchens.
Black is a color that outlasts trends and gives your bathroom a sleek, sophisticated look. It seamlessly blends with a variety of design styles and can enhance any color scheme. Use it on the vanity, countertops, tub and cabinets to make a bold statement in your bathroom renovation in Toronto.