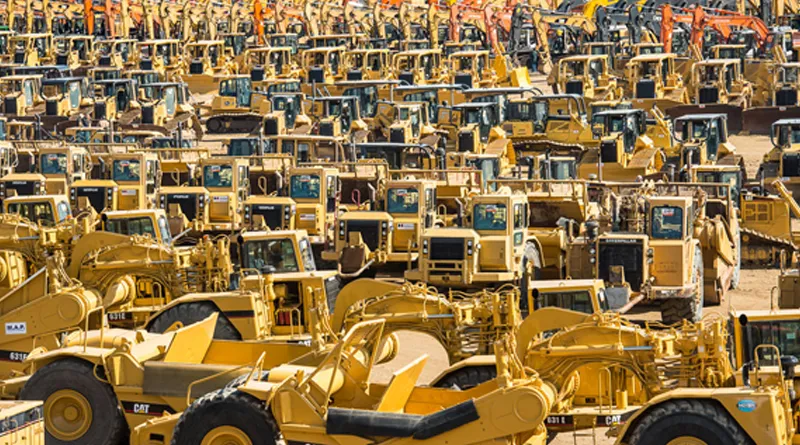 How to Make the Most of Construction Equipment Auctions
Construction equipment auctions can be a convenient and affordable way to purchase heavy machinery. However, you should be aware of a few things before bidding.
Conducting market research is an important part of financial preparation for construction equipment auctions. Use resources such as equipment guides, recent auction results, and dealer pricing to determine a fair price.
They are convenient
Construction equipment auctions offer a convenient way to buy and sell used machinery. They are often cheaper than purchasing new equipment and can save you time and money on maintenance and insurance costs. However, it's important to do your homework before participating in an auction. The best place to start is by identifying the fair market value of the machine you are interested in buying. You can use online pricing guides, recent auction prices, or conversations with dealers to determine this value.
Choosing a reputable auction house is essential. Look for one with a large buyer base, transparent operations, and positive feedback from past sellers. Also, choose a company that offers online bidding and live on-site auctions. This will ensure you get maximum exposure for your equipment and make the best sale possible.
Before the auction begins, you should inspect the equipment thoroughly to make sure that it's in good condition. The auction site may not be able to provide you with detailed information on the equipment's condition, so it's best to bring an inspection team with you. Also, be sure to factor in transportation costs when planning your budget. Once the auction has concluded, you will need to pay for the equipment and complete any required paperwork. Typically, the auction house will manage this payment process and distribute funds to the seller.
They are affordable
Construction equipment auctions are an affordable way to buy heavy equipment, but you should do your homework and research the market before bidding. There are many websites that offer this information, including Construction Equipment Guide and Fleet Up Marketplace. These sites are easy to navigate and feature a search engine that allows you to find the equipment you need. In addition, these websites allow you to narrow your search by zip code and state, which can help you save time and money.
You can also find out if the equipment you're interested in is in good condition and has been maintained well. You can even ask the seller for maintenance records or repair documentation. This will help you understand what you're buying and ensure that it will be a good investment for your business.
When you're ready to bid, remember that sales tax will be added to your purchase price. You can also expect to pay a buyer's premium of up to 10% of the total sale. Be sure to account for these expenses in your budget.
In addition, you should consider the cost of transporting the equipment you're purchasing. Most of these machines are oversized and require special handling. It's a good idea to get quotes from several shipping companies before the auction. This will help you determine how much to bid on a particular piece of machinery.
They are easy to find
Construction equipment auctions are a great way to find deals on bulldozers, backhoes and other heavy machinery. These auctions are held by many different companies, including private individuals and large industrial firms that want to get rid of equipment they no longer need or have used up. These auctions are held either online or in person, and you can find them by checking the websites of individual auction houses or in your local newspaper classifieds.
Buying and selling construction equipment at auction can be a frenzy, and it is important to set your budget carefully. Before the auction, inspect the equipment thoroughly and be sure to understand its value. You should also plan for transportation costs, which can add up quickly. Often, the auction house can recommend freight partners for your shipping needs. If not, you can hire a company that specializes in moving heavy equipment.
Whether you are buying or selling equipment, auctions provide a great opportunity to make a deal and save money. By doing thorough research, preparing meticulously, understanding market dynamics, and aligning with reputable auction houses, you can succeed in your auction venture.
They are safe
Construction equipment auctions are a safe and effective way to purchase or sell machinery. These events typically attract buyers from across the country, resulting in high competition and competitive pricing. However, it is essential to understand the process and policies of the auction house before participating. This will help you avoid common pitfalls and get the best deal possible on your next construction project.
Before the auction, it is crucial to do your research and understand the current market value of the machine you want to buy. You can assess this by examining past auction results, dealer prices, and online listings of similar items. Moreover, the condition of the equipment will play an important role in determining its value. Ideally, you should try to find a well-maintained machine with low operating hours.
Another important step is to determine your budget before the auction. Decide on the maximum amount you are willing to spend on a particular piece of equipment and stick to it during the bidding process. This will prevent you from overpaying during a stressful environment.
Once the bidding process is complete, you will have to wait for your equipment to be delivered. You will need to provide proof of payment and complete all necessary paperwork for shipment. Most auction companies will specify a pickup protocol for sold equipment, including the timeframe in which you must collect it and any additional requirements or guidelines.