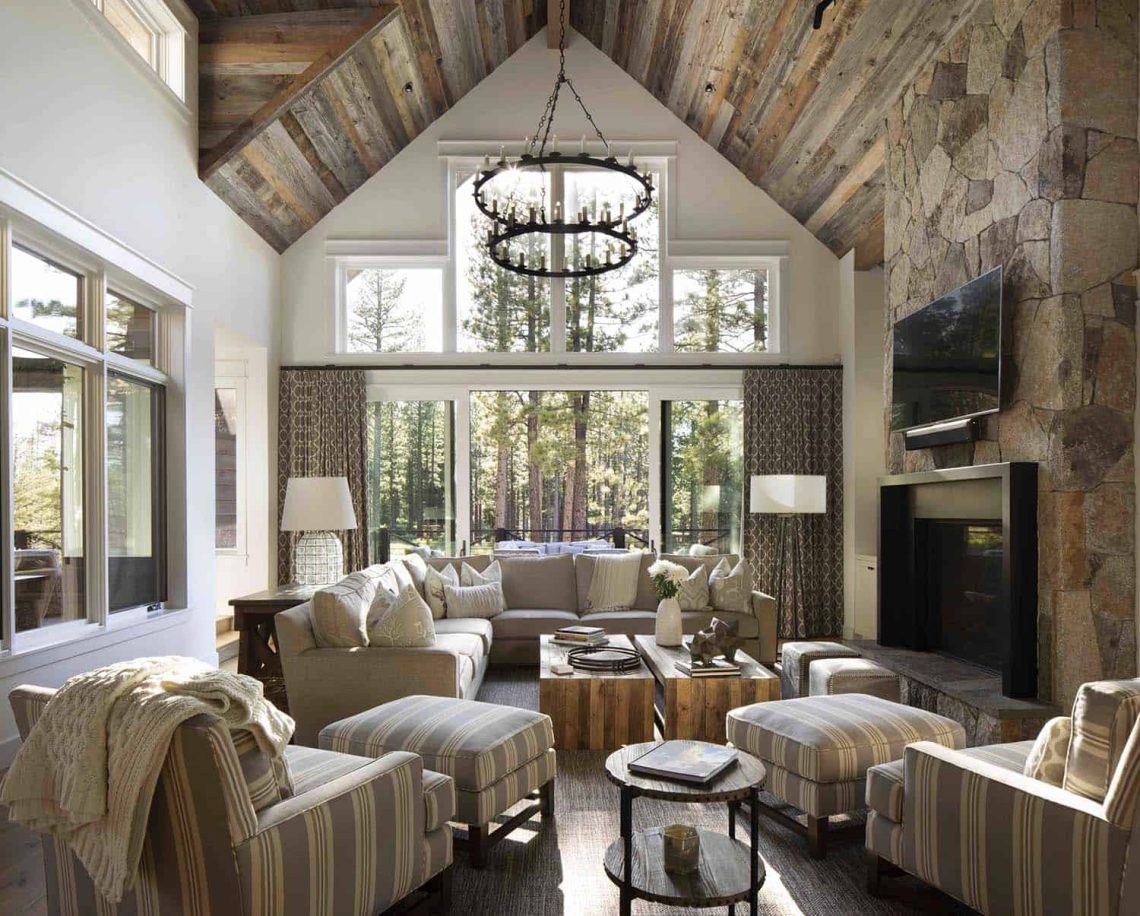 How to Decorate in Farmhouse Style
The farmhouse style takes practicality to a whole new level. It focuses on simplicity and uses hard-wearing materials to create a relaxed vibe with an elegant edge.
Mixing textures is a key element of farmhouse style. Add a rustic feel to any room with woven rugs and other textural elements. Wire baskets are also a great way to bring in a farmhouse aesthetic. Use them to store linens, hold throw blankets, or even hang greenery!
Neutral Paint Colors
Embrace the rustic and natural elements that define farmhouse style with soft neutral paint colors. Creamy neutrals like Sherwin Williams White Dove and Mascarpone create a light foundation for natural wood furnishings and woven fabrics. Greens, blues and earth tones also feel extra classic next to clean whites.
If you want a brighter green, try Hinting Blue (SW 6519) for a muted shade that won't look too bold in natural light. Darker greens can work well in farmhouse interiors, too, such as Sherwin Williams Waterloo (SW 9141).
Gray paint colors also play a big role in modern farmhouse design. Consider shades such as Repose Gray (SW 7015) and Mindful Gray (SW 6909). Both are greige hues with gray undertones that can shift to a more blue-gray or a beige in different lighting conditions.
If you prefer a yellow paint color, choose a warm shade such as Sherwin Williams Golden Sage or Brandied Pears. Both are perfect for creating a friendly atmosphere in any room of your home.
Light Fixtures
Farmhouse lighting is a perfect complement to rustic ceilings and vintage-inspired furniture. This chandelier is crafted from reclaimed wood for a unique look. The light stems resemble Edison bulbs for a classic design. This 8-light farmhouse chandelier has a bronze finish and simple lines that are both modern and classic.
For a modern farmhouse look, try this lighting idea that uses Mason jars as housing for the lights. This is a great way to add a pop of color that would look fantastic in the kitchen.
Farmhouse style can also be incorporated in the bathroom with a simple farmhouse vanity light. This one has a clean boxy frame and is made from reclaimed wood. The cage shaped light bulbs are frosted white for a soft and neutral look. image via geschkegroup
Rugs
A rug is a great way to add texture to any room. Farmhouse rugs can bring in wood tones and light colors to compliment the overall aesthetic of a room. These rugs are available in a variety of shapes and sizes so you can find the perfect one for your space.
With the popularity of open floor plans, farmhouse style rugs can help create defined spaces in an otherwise large area. This farmhouse rug is a great choice as it has a natural color palette and can be placed in a living room, kitchen or dining room.
If you want a modern farmhouse rug that is easy to clean and blends in with a family home, try this tufted wool area rug. This textured rug has a classic brown color and neutral shades that can fit in with most decor styles. It also has a low-pile height that is ideal for high traffic areas in the home.
Plants
If you like the look of plants in your home but don't want to deal with the maintenance, faux plants, branches and stems are a great option. They're easy to care for and blend well with many different decorating styles, including farmhouses.
Farmhouse gardening and decor is a relaxing, welcoming style of home and garden that is not as formal or structured as cottage gardens. A farmhouse garden typically features vegetables, herbs and flowers and focuses on working with nature rather than fighting it.
Display a collection of faux herbs in vintage-style pots on a kitchen island for a quintessential farmhouse look. Herbs are easy to grow and a wonderful addition to your cooking. Lucy over at Craftberry Bush adores displaying a mix of plants in Card Catalog Drawers for a fresh, farmhouse look. Or, check out this quick and easy DIY from Setting for Four for a whitewashed planter that can be placed on the sofa table or other raised surfaces.