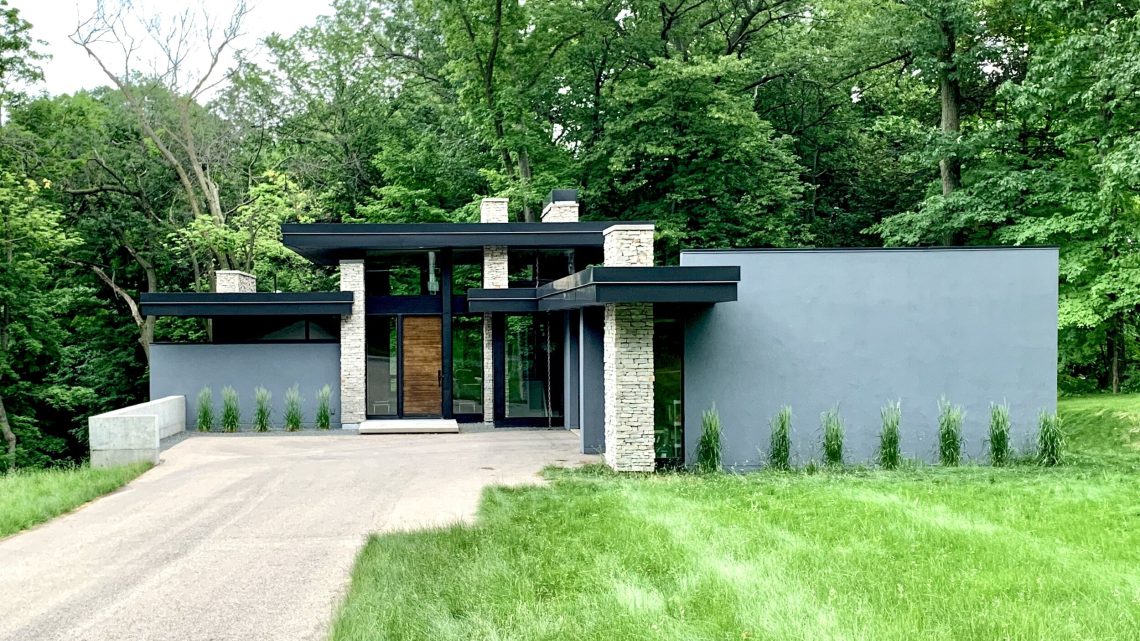 Five Modern Home Builders
If you're looking for a modern home builder, there are many choices out there. These builders can provide you with the best design options, including unique lighting and energy efficiency.
Founded in 2009, GB Group Construction is a premier custom home builder that collaborates with some of the region's most well-known designers and architects. Large floor-to-ceiling windows and neutral color palettes often distinguish its modern projects.
BPC Green Builders
BPC Green Builders creates custom homes that are energy efficient, healthy, and sustainable. Their high-performance homes are light-filled and draft-free, constantly ventilated to exhaust stale air and bring in fresh, filtered air. This allows the home to recover nearly all of the energy that heated or cooled it.
Founded in 1998, BPC Green Builders is one of the first builders to pioneer green building in Connecticut and today is one of the leading green custom home builders serving Fairfield, Litchfield, and New Haven counties in Connecticut as well as Westchester, Putnam, Dutchess, and Putnam County in New York. They regularly receive national recognition and awards for their exceptional green homes.
Prull Custom Builders
Prull Custom Builders is a full service residential construction company in Santa Fe, New Mexico. They specialize in building high-end, one-of-a-kind, architect-designed custom homes. They also offer remodeling and historic preservation services. They have over 200 years of combined construction management experience. Their team is known for fine craftsmanship and fiscal responsibility.
I have worked closely with Will and Jodi on several projects and find them to be professional, proactive and thoughtful in their approach. I would highly recommend them for your next project. They are also community minded.
Camelot Homes
Camelot Homes is an Arizona-based home builder that specializes in luxury homes. They have been building houses for 45 years and are one of the largest family-owned builders in the state. They offer a variety of floor plans and are known for their innovative designs and green-built features.
Camelot also is the new builder for the Retreat condos at Seven, after Family Development ceased construction of that project. The move is a result of rising land prices.
Camelot Homes employees are diverse and friendly, which is an excellent sign for any company. They have great customer service and are always willing to help you find the perfect home for you.
Koru
The firm's portfolio displays a range of different styles, but its minimalist Mediterranean projects might be the most noteworthy. They feature floor-to-ceiling windows and neutral colors. They also incorporate straight lines and industrial elements into their designs.
The study used a randomized controlled trial to determine whether Koru was effective in improving self-compassion for college students. The results showed that the participants who completed the Koru course experienced reduced stress and better sleep. They also had increased levels of mindfulness, gratitude, and compassion for themselves. These results indicate that Koru can be an effective tool for promoting well-being in the classroom.
Ezra Lee Custom Homes
Founded by a father-and-son design-build team, the company constructs luxury homes throughout Utah. The firm has a unique design-build process that allows clients to customize their dream homes. It is a member of the UVHBA and the National Association of Custom Home Builders.
Its sleek modern designs and high-end details have earned the company recognition in the Utah Valley Parade of Homes. Its 2017 entry was a barrier-free contemporary home built in Orem. Its team specializes in designing and building customized, energy-efficient homes that fit the area's year-round climate.
Marnie Custom Homes
Fifth-generation home builder Marnie Oursler learned her trade on the job, picking up trash and sweeping homes for her father before moving to Delaware's Bethany Beach. She now hosts DIY Network's Big Beach Builds and founded Marnie Custom Homes in 2007. Her emphasis on sustainability led her to build the state's first LEED-certified house and a model with 95 percent domestically sourced materials.
She also knows that coastal vacation homes need copious bedroom suites and outdoor living spaces. That's why her company designs fun interior accents like under-the-stair nooks and built-in bunks.
Cablik Homes
Cablik Enterprises creates modern dwellings, period-correct homes and custom homes. It also does commercial contracting and consulting. Cablik knows that the market is always changing, so it keeps reinventing itself to stay fresh.
Recently, the company has been focused on developing townhomes for millennials and baby boomers. Those include the new The Bristol, located in downtown Chamblee. The homes feature private yards and rooftop decks, and they're walkable to local shops and restaurants. They also have energy-efficient features.
Method Homes
Method Homes specialize in designing and building modern prefab houses that are sustainable and beautiful. Their homes are designed in several series and include green features such as solar voltaic systems in the base cost of the home. Their Cabin Series has the look of a modular log home.
Method Homes also offers optional sustainability packages that can make a home meet LEED, energy star, or passive house standards. They work with client-chosen architects to create custom prefab houses. Their homes are shipped 80 to 95 percent complete and assembled on-site.
Troyer Custom Homes
Troyer Custom Homes build modern houses in the greater New Orleans area that are a fusion of traditional and contemporary design techniques. They've built 300+ homes in the region and have a long list of industry experience, including serving as president of the Northshore Home Builders Association, the HBAGNO, and the LHBA.
This construction firm in Ruston, LA, builds upscale homes in the region that are often designed by local architects and designers. Their work is featured in magazines such as Builders + Architects Magazine and New Orleans Homes & Lifestyles.