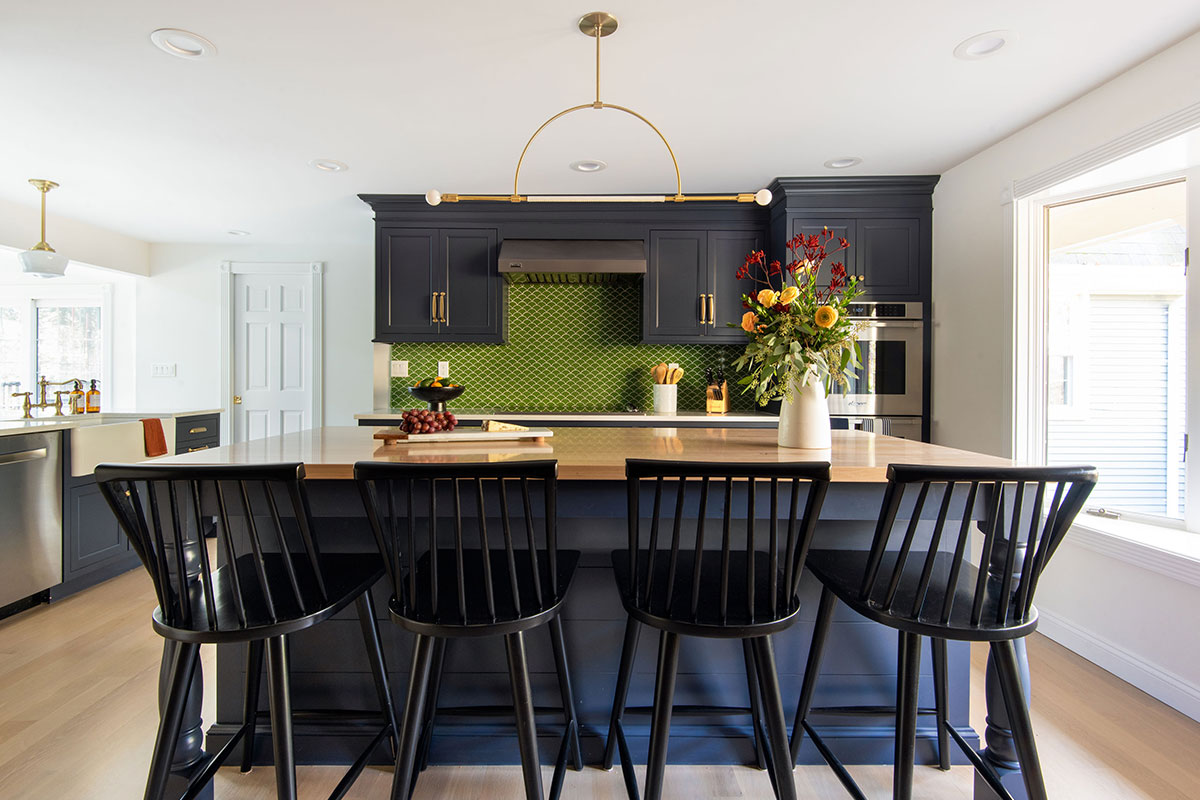 Elevate Your Living Spaces with Bluebell Fine Cabinetry & Design
When it comes to creating the perfect home environment, the details matter. The furniture, the color palette, and the overall design of your living spaces can significantly impact your day-to-day life. That's where Bluebell Fine Cabinetry & Design comes in. With their exquisite craftsmanship and impeccable design sensibilities, they can transform your space into a masterpiece that reflects your style and enhances your lifestyle.
About Bluebell Fine Cabinetry & Design
Bluebell Fine Cabinetry & Design is a renowned name in the world of custom cabinetry and interior design. With years of experience and a team of highly skilled artisans and designers, they have consistently delivered top-notch solutions for residential and commercial spaces.
Their commitment to excellence and attention to detail have earned them a reputation for being one of the finest cabinetry and design companies in the industry. Let's explore what sets them apart and why you should consider their services for your next project.
Exceptional Craftsmanship
At the heart of Bluebell Fine Cabinetry & Design is a dedication to craftsmanship. Each piece they create is a work of art, meticulously crafted to meet the highest standards of quality and durability. Whether you're looking for kitchen cabinets, bathroom vanities, or custom furniture, you can trust Bluebell to deliver a product that's not only beautiful but built to last.
Their team of skilled artisans combines traditional woodworking techniques with modern technology to create cabinetry and furniture that's both functional and aesthetically pleasing. The result is a seamless blend of form and function that elevates the beauty and functionality of your space.
Personalized Design Solutions
One size does not fit all when it comes to interior design. Bluebell Fine Cabinetry & Design understands this, which is why they offer personalized design solutions tailored to your unique preferences and needs. Whether you have a specific vision in mind or need expert guidance to bring your ideas to life, their team of designers is here to help.
From the initial consultation to the final installation, Bluebell works closely with you to ensure every detail aligns with your vision. They take the time to understand your lifestyle, taste, and budget, resulting in a design that reflects your personality and enhances your daily life.
Endless Possibilities in Design
Bluebell Fine Cabinetry & Design offers a wide range of design styles and materials to choose from. Whether you prefer classic, contemporary, or something entirely unique, they have the expertise to bring your dream design to fruition.
Their extensive selection of wood species, finishes, and hardware allows for endless customization possibilities. Whether you're renovating your kitchen, bathroom, or any other living space, you'll find the perfect combination of materials and design elements to suit your style.
Seamless Integration of Technology
In today's digital age, integrating technology into your living spaces is essential. Bluebell Fine Cabinetry & Design understands this and offers solutions that seamlessly incorporate technology into your home or office design.
From smart kitchen cabinets with built-in charging stations to custom home office setups with integrated workstations, they can design spaces that are both beautiful and technologically advanced.
Commercial Excellence
Bluebell Fine Cabinetry & Design's expertise isn't limited to residential projects. They also excel in commercial design solutions. Whether you need to upgrade your office space, retail store, or restaurant, their team can create a design that reflects your brand identity and enhances the functionality of your commercial space.
Sustainability and Eco-Friendly Practices
In addition to their commitment to craftsmanship and design, Bluebell Fine Cabinetry & Design also values sustainability. They source materials responsibly and employ eco-friendly practices to reduce their environmental footprint. When you choose Bluebell, you're not only investing in quality and style but also in a greener future.
Why Choose Bluebell Fine Cabinetry & Design?
Unmatched Quality: Bluebell's dedication to craftsmanship ensures that every piece they create is of the highest quality.
Personalized Service: Their team of designers works closely with you to bring your vision to life, ensuring a design that's uniquely yours.
Endless Customization: With a wide range of materials and design options, the possibilities are limitless.
Technology Integration: Stay up-to-date with modern living by incorporating technology seamlessly into your design.
Commercial Expertise: Bluebell excels in both residential and commercial design projects.
Sustainability: Choose a company that cares about the environment and practices eco-friendly methods.
Get Started with Bluebell Fine Cabinetry & Design
Your dream living space is just a step away with Bluebell Fine Cabinetry & Design. Whether you're embarking on a home renovation project or need a fresh look for your commercial space, their team is ready to turn your ideas into reality.
Visit their website here to explore their portfolio, request a consultation, or get in touch with their team. Elevate your living spaces with Bluebell Fine Cabinetry & Design, where craftsmanship, design, and your vision come together.
In conclusion, when it comes to creating a space that reflects your style and enhances your lifestyle, Bluebell Fine Cabinetry & Design stands out as a leader in the industry. Their commitment to craftsmanship, personalized design solutions, and sustainability make them the perfect choice for your next project. Contact them today to take the first step toward transforming your living spaces into works of art.