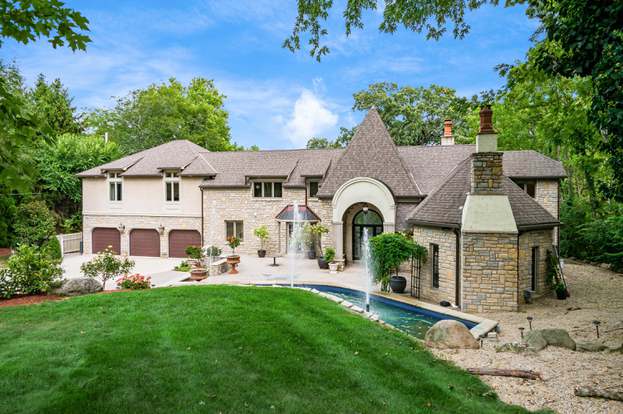 Discovering the Charms of Dublin, Ohio: Homes for Sale in a Vibrant Community
Nestled in the heart of central Ohio, Dublin is a picturesque city that offers a harmonious blend of modern amenities and small-town charm. With its rich history, vibrant community, and thriving economy, Dublin has become an increasingly popular destination for families, professionals, and anyone seeking a high-quality lifestyle. In this article, we will take you on a journey through Dublin, Ohio, exploring its unique character and showcasing the diverse range of homes for sale that make this community an attractive place to call home.
Dublin, Ohio: A Snapshot
A Historic Heritage:
Dublin's history dates back to the early 19th century when it was settled by Irish immigrants, lending the city its name and a strong connection to Irish culture. You can still experience this heritage through annual events like the Dublin Irish Festival, which celebrates the city's Irish roots with music, dance, and cuisine.
Education Excellence:
Dublin is renowned for its top-tier education system, making it an ideal choice for families. The Dublin City School District consistently ranks among Ohio's best, offering a range of educational opportunities for students.
Business Hub:
Dublin is home to numerous global and regional corporations, including major healthcare and technology companies. This business-friendly environment has contributed to job growth and economic prosperity, attracting professionals from diverse industries.
Natural Beauty:
The city is blessed with an abundance of green spaces, parks, and the picturesque Scioto River. Residents enjoy outdoor activities, scenic trails, and beautiful landscapes year-round. One of the standout parks is the Glacier Ridge Metro Park, offering hiking, birdwatching, and stargazing.
Exploring Dublin's Neighborhoods
Dublin boasts a variety of neighborhoods, each with its own unique character and appeal. Whether you're looking for a family-friendly community, a peaceful suburban retreat, or a bustling urban atmosphere, Dublin has something to offer. Here are some of the noteworthy neighborhoods to consider when searching for homes for sale in Dublin, Ohio:
1. Muirfield Village:
Muirfield Village is perhaps the most famous neighborhood in Dublin, thanks in large part to its association with the prestigious Muirfield Village Golf Club, which hosts the annual Memorial Tournament. The neighborhood offers luxury homes and a tranquil, tree-lined setting.
2. Historic Dublin:
Located in the heart of the city, Historic Dublin exudes charm with its brick-paved streets, historic buildings, and an array of shops and restaurants. It's a walkable community that celebrates Dublin's Irish heritage.
3. Jerome Village:
Jerome Village is a master-planned community known for its modern amenities and family-friendly atmosphere. Residents can enjoy community parks, a swimming pool, and easy access to schools.
4. Dublin Village:
Dublin Village is a mix of residential and commercial spaces, offering a convenient lifestyle with various shopping and dining options. It's an ideal neighborhood for those who appreciate urban conveniences.
5. Riverside Drive:
Homes along Riverside Drive offer breathtaking views of the Scioto River. It's a serene and upscale neighborhood that provides a true sense of tranquility, despite being close to city amenities.
Types of Homes in Dublin
Dublin, Ohio, offers a diverse range of housing options to cater to different tastes and preferences. Whether you're interested in a spacious single-family home, a low-maintenance condominium, or something in between, Dublin has the right home for you. Here are some common types of homes you'll find in Dublin:
1. Single-Family Homes:
Single-family homes are abundant in Dublin, ranging from classic colonial-style houses to modern custom-built estates. These homes often feature spacious yards and excellent amenities.
2. Condominiums and Townhouses:
For those seeking a more low-maintenance lifestyle, Dublin offers a selection of condominiums and townhouses. These properties are ideal for busy professionals or individuals looking to downsize.
3. Luxury Estates:
Muirfield Village, in particular, is known for its luxurious estates and upscale properties. These homes often come with custom features, upscale finishes, and expansive lots.
4. New Developments:
Dublin continues to grow, with new residential developments springing up. These developments offer modern homes with the latest amenities, often designed to cater to a contemporary lifestyle.
5. Historic Homes:
In the heart of Historic Dublin, you'll find charming historic homes that have been beautifully preserved and updated for modern living. These properties offer a unique blend of old-world charm and modern comfort.
Dublin's Real Estate Market
The real estate market in Dublin, Ohio, has experienced steady growth and remains highly competitive. Here are some key trends and factors to consider:
1. Strong Demand:
Dublin's reputation as a desirable place to live, combined with its robust economy and excellent schools, continues to attract homebuyers. As a result, demand for homes in Dublin remains consistently high.
2. Competitive Pricing:
While Dublin offers luxury homes, it also provides a wide range of housing options to suit various budgets. However, it's essential to be prepared for competitive pricing, especially in popular neighborhoods.
3. Stable Appreciation:
Dublin's real estate market has historically shown steady appreciation, making it a sound investment for homeowners.
4. Expert Guidance:
Navigating the Dublin real estate market can be challenging, especially for newcomers. Partnering with a local real estate agent who understands the area and market dynamics can be invaluable.
Tips for Buying a Home in Dublin
If you're considering purchasing a home in Dublin, Ohio, here are some tips to help you make a successful and informed decision:
1. Define Your Priorities:
Begin your search by outlining your priorities and preferences. Consider factors such as location, type of home, budget, and desired amenities.
2. Get Pre-Approved:
Before you start house hunting, get pre-approved for a mortgage. This will give you a clear understanding of your budget and make your offers more attractive to sellers.
3. Work with a Local Realtor:
Partner with a local real estate agent who specializes in Dublin. They can provide valuable insights, help you find the right neighborhoods, and negotiate on your behalf.
4. Research Schools:
If you have school-age children or plan to in the future, research the schools in the area. Dublin's school system is highly regarded, but it's essential to determine which schools align with your family's needs.
5. Explore the Community:
Take the time to explore Dublin and its amenities. Visit parks, restaurants, and shopping areas to get a feel for the community and lifestyle.
6. Be Prepared for Competition:
In a competitive market, be prepared to act swiftly when you find a home you love. Having your financing in place and working with an experienced realtor can give you an advantage.
Conclusion
Dublin, Ohio, is more than just a place to reside; it's a community that offers a high quality of life, a rich history, and a vibrant atmosphere. With its diverse range of neighborhoods and housing options, Dublin has something to offer everyone, from families seeking excellent schools to professionals looking for a welcoming and dynamic community.
If you're considering purchasing a home in Dublin, it's essential to conduct thorough research, define your priorities, and work with a local real estate expert who can guide you through the process. With the right approach, you can find the perfect home in Dublin, Ohio, and become a part of this thriving and welcoming community.