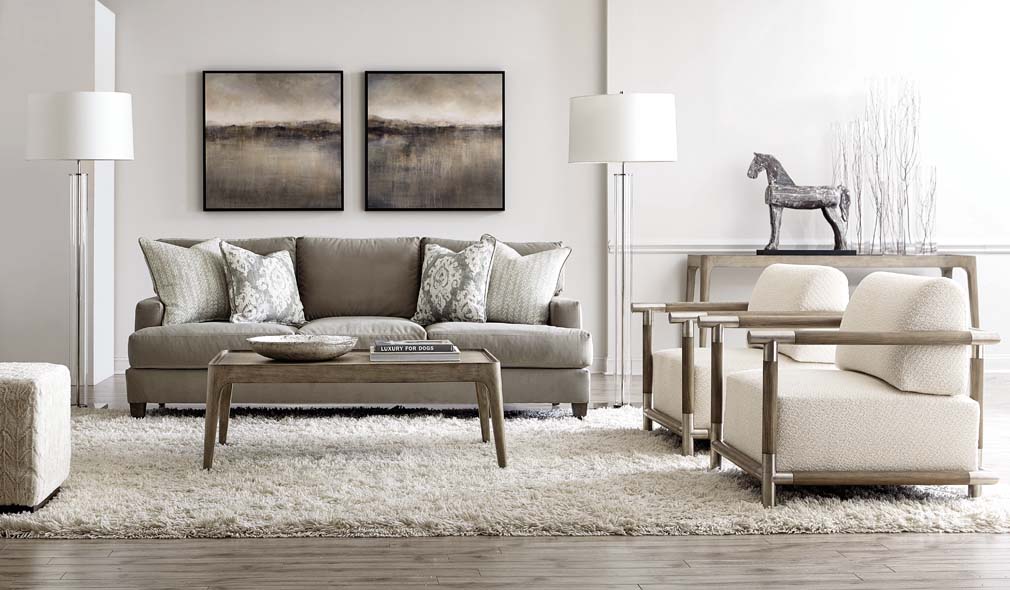 Decorate Your Living Room With Cindy Crawford Furniture
Cindy Crawford Furniture is a high-end furniture brand that offers a variety of pieces that are worth buying. Cindy Crawford has always been known to be one of the most influential people in the world of fashion and style, so it makes sense that her furniture line would be just as amazing. Cindy Crawford Furniture is a leading furniture brand that specializes in making high-quality, stylish, and contemporary furniture. Cindy Crawford Furniture offers a wide range of scopes for every room of your home. Their wide selection of products includes beds, couches, dining tables, chairs, and more.
Decorate Your Living Room With With this Furniture
Sofas: The cindy crawford furniture includes a range of comfortable and stylish sofas. These come in different sizes, shapes, and colors to suit various living room styles. Some popular options include the Madison Place, Metropolis, and Fontaine.
Accent Chairs: The collection also features accent chairs that can add a pop of color and personality to any living room. The chairs come in various designs, including traditional, modern, and transitional.
Coffee Tables: A coffee table is an essential part of any living room, and the Cindy Crawford Home Collection offers several options to choose from. These come in different styles, sizes, and finishes, including wood, metal, and glass.
Ottomans: Ottomans are versatile pieces of furniture that can serve as extra seating or a footrest. The collection includes a variety of ottomans, including round, square, and rectangular shapes.
Entertainment Centers: The collection also features entertainment centers that can house TVs, DVDs, and other electronics. These come in various styles and sizes, including wall units and stand-alone pieces. What are some of the things you can buy from Cindy Crawford Furniture For Living Room?
Bedroom sets
Living room furniture
Dining room furniture
Kitchen table sets
Storage cabinets
How To Decorate Your Living Room?
If you're looking to decorate your home with cindy crawford furniture, here are some tips to get started:
Define Your Style: Take some time to define your personal style and the overall style of your home. This will help you choose furniture pieces from the Cindy Crawford Home Collection that complement your existing decor.Select Key Pieces: Select key pieces from the collection that will anchor your living room, such as a sofa, accent chair, and coffee table. These pieces will serve as the foundation for your room's design.
Choose Complementary Pieces: Once you have your key pieces in place, choose complementary pieces that will add depth and interest to your living room. This might include ottomans, side tables, or a media console.
Consider Color and Pattern: Cindy Crawford's collection features a variety of colors and patterns. Choose pieces that will add visual interest to your room without overwhelming the space.
Accessorize: Finally, accessorize your living room with throw pillows, rugs, and artwork that tie the room together and add personality. Don't be afraid to mix and match patterns and textures to create a cohesive look. By following these tips, you can create a stylish and inviting living room using Cindy Crawford furniture.
Cindy Crawford Home, which embodies the beauty, style, and luxury for which Cindy Crawford is renowned, has grown swiftly into a popular and dependable brand. Cindy Crawford, a supermodel, is known for creating an extraordinarily chic furniture line that matches and accentuates any home design, regardless of color or style. the item is supplied to equip the home in a stylish manner and is influenced by the model's individual sense of flair. The Cindy Crawford sofa may be found in the living room collection in luxurious leathers and fabrics that complement any decor. A variety of fabric and leather sectionals are available, as well as the Cindy Crawford couch and loveseat sets.
How To Buy Cindy Crawford Furniture?
If you are thinking that you need to buy Cindy crawford furniture then you can follow these steps:
Visit a furniture store that carries the Cindy Crawford Home Collection, such as Rooms To Go or Raymour and Flanigan. You can find the nearest store location on their websites.
Shop online at the Cindy Crawford Home Collection website or at other retailers that sell her furniture, such as Amazon or Wayfair.
Contact a furniture designer or retailer to create a custom piece inspired by Cindy Crawford's style. You can find a list of designers and retailers who offer custom furniture services online or by asking for recommendations from friends or family.
Wrapping Up
Cindy Crawford Furniture is a line of home furnishings designed by the American supermodel Cindy Crawford. The collection includes a range of furniture pieces such as sofas, sectionals, accent chairs, coffee tables, and bedroom sets. Buying Cindy Crawford furniture can give you a chance to support an iconic name in fashion and style, all while getting some great items for your home at the same time!