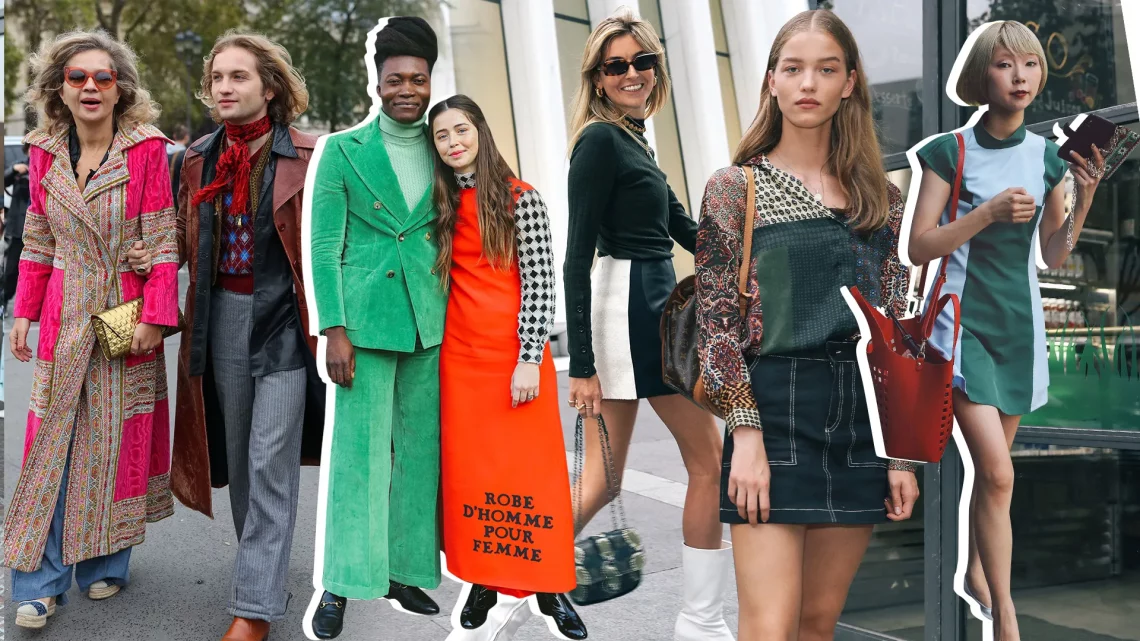 A Guide to 70s Fonts The 70s was a time of fashion extremes, mu
The 70s was a time of fashion extremes, music extremes, and political unrest. But the decade also had an enormous impact on graphic design.
Typography in the 1970s was characterized by bold and three-dimensional font styles. Thanks to new typesetting technologies developed for mass printing, these recognizable designs could be easily produced.
Rambors
Rambors is a multiline display font that's inspired by the 70s design. It looks great on headlines in your poster, flyer, motion graphic and sticker.
It has upper and lowercase characters, numbers, punctuation, multilingual characters, ligatures, alternates, and swashes to help you embellish your retro designs. This font is a must-have for t-shirt design, labeling, branding, posters, logos, and other projects.
This groovy typeface has been designed to look like bubble letters with a 70s vibe. It also includes numbers, punctuation, ligatures, and a web font to make your design projects stand out from the crowd.
Vintage king is a 70s-inspired typeface that is perfect for your t-shirts, logos, packaging, and book covers. It's a bold typeset and comes with OpenType features like style sets, stylistic alternates, contextual alternates, and ligatures. It's also available in variable font format. Use it for your next project!
Frito Vandito
The 70s was a fascinating and unique time period that was characterized by brightly colored fashion, disco music, and a general sense of freedom. If you're looking to evoke that nostalgia with your design work, then you may want to consider these 70s fonts.
Frito Vandito is a psychedelic throwback to 1970's van culture that's saturated with nostalgia and handmade funk. It's brought to you by Doug Penick and will give your designs a look that's both funky and classy.
Another groovy font that's perfect for retro-style designs is Kool Beans. This free 70s font is easy to use and would be a great choice for logos or other branding projects.
If you're looking for a slightly more conservative-looking typeface, then Manju is a good choice. This typeface will be a good fit for any '70s design that needs a feminine touch, but isn't quite bold enough to stand out on its own. It also comes in solid and outlined styles, so you can choose which one suits your design best.
Assox
Assox is a fun and quirky typeface with a mix of classic, groovy, funny, and retro vibes. It is easy to use for a wide range of design projects.
It has uppercase and lowercase letters, numbers, symbols, punctuation marks, and a webfont. It also offers multilingual support.
The Assox font family features three weights from thin to extra bold, each with different personalities that help create a nostalgic feeling. Its swashes and strokes give the letters a unique look.
This font also comes with stylistic set alternates and ligatures to give your text a custom feel. It's a great choice for branding, logos, posters, and apparel designs.
Bambank Script is a bold, hefty font that resembles the style of the 1970s. It is perfect for logos, branding, and other design projects that want to evoke the 70s.
Naskle
Naskle is a funky, psychedelic font that creates a vintage feel. Its bold bubble letters are great for t-shirt design, album covers, and more. It also comes with a webfont version for those who want to use it on their website.
The 70s was a time of change and uncertainty. The hippie movement, Watergate scandal, and Vietnam War protests were all major events that impacted the United States during this decade.
This groovy font features a set of creative, middle-thin and end-thick strokes to give it that funky look and feel. It's a great choice for summer-themed designs, logos, baby showers posters, and more.
It comes with a set of uppercase and lowercase letters, numbers, punctuation, and symbols. It has a wide range of OpenType features like stylistic alternates and ligatures, and it's multilingual support makes it ideal for a variety of applications.
Envato Elements is a subscription service that gives you access to millions of premium fonts and typefaces for your design projects. It starts at $16 per month, and you get unlimited downloads of thousands of fonts, WordPress themes, stock photos, and more.