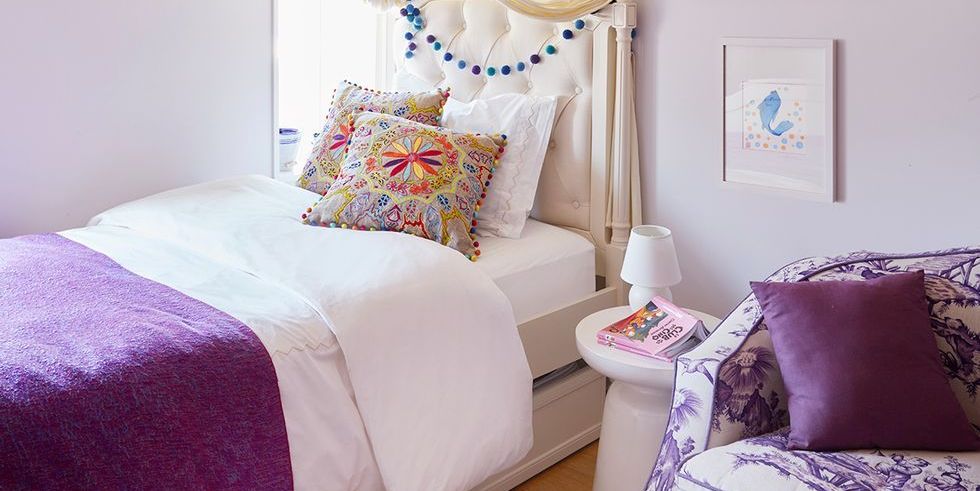 10 Great Sheets For Your Kid's Bedroom
When it comes to creating a cozy and inviting space for your child, one of the key elements to consider is the bedsheet. A comfortable and attractive bedsheet can transform your kid's bedroom into a magical haven. But with so many options available in the market, how do you choose the perfect one? We've got you covered! In this article, we'll explore 10 great sheets for your kid's bedroom, ensuring a good night's sleep and a beautifully styled space.
1. Cotton Percale Sheets
Cotton percale sheets are a classic choice for kids' bedrooms. They are soft, breathable, and durable, making them perfect for all seasons. These sheets come in various colors and patterns, allowing your child to express their unique style.
2. Microfiber Sheets
Microfiber sheets are an excellent choice for parents looking for an affordable yet comfortable option. They are incredibly soft and easy to maintain. Plus, they come in a wide range of colors and fun designs that your child will love.
3. Flannel Sheets
For colder climates, flannel sheets are the perfect choice. They are warm, cozy, and soft to the touch. These sheets are available in various cute and playful patterns that will surely delight your child.
4. Jersey Knit Sheets
Jersey knit sheets are made from the same material as your favorite t-shirts. They are incredibly soft and comfortable, perfect for kids who want a cozy and relaxed feel in their bedroom. These sheets are also easy to care for.
5. Organic Sheets
If you're eco-conscious and want the best for your child, consider organic sheets. They are made from organic cotton and are free from harmful chemicals. These sheets are not only safe but also extremely comfortable.
6. Character-themed Sheets
Kids often have their favorite characters from movies or TV shows. Character-themed sheets featuring beloved characters like superheroes, princesses, or cartoon characters can make bedtime more exciting.
7. Silk Sheets
For a touch of luxury in your child's bedroom, silk sheets are an excellent choice. They are incredibly soft and hypoallergenic, making them perfect for kids with sensitive skin.
8. Quilted Sheets
Quilted sheets not only provide warmth but also add a layer of texture to the bed. These sheets come in various patterns and colors, making them a versatile addition to your child's bedroom.
9. Glow-in-the-Dark Sheets
Make bedtime fun with glow-in-the-dark sheets. These sheets have a special coating that absorbs light during the day and glows at night. Your child will love the magical, glowing effect.
10. Personalized Sheets
For a truly unique touch, consider personalized sheets. You can customize these sheets with your child's name or a special message. It's a great way to make your child's bed feel extra special.
Conclusion
Choosing the right sheets for your child's bedroom is an important decision. Not only do sheets affect the quality of your child's sleep, but they also play a significant role in the overall look and feel of the room. Whether you opt for the timeless appeal of cotton percale, the coziness of flannel, or the magic of glow-in-the-dark sheets, there's a perfect option for every child's unique style and comfort needs.
Remember to consider your child's preferences, any allergies or sensitivities they may have, and the climate in your area when making your choice. With the right sheets, you can create a bedroom that your child will love and cherish for years to come.
So, go ahead and transform your kid's bedroom into a wonderful space filled with comfort and style with one of these 10 great sheets!